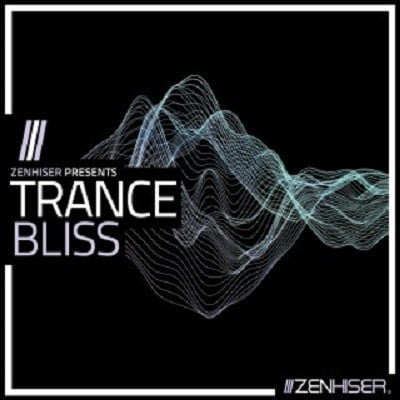 Publisher: Zenhiser
Website: Zenhiser
Format: MIDI, WAV
Quality: 24 bit 44.1 kHz stereo
---
Description: Beautiful trance tunes, elegant chords, dreamy vocals and heavenly synthesizers
Finding beautiful trance tunes for your tracks is not an easy task, creating them is even more difficult. Don't worry, Zenhiser came to the rescue by creating a library that is without a doubt one of the most attractive, dazzling and elegant collections of blissful trance patterns ever created. Filled to the brim with brilliant musicality, Trance Bliss is a reliable way to add a utopian experience to your tracks.
Content
Designed and produced by one of Trance's leading underground producers, this impeccable sample library of over 680 Trance samples & midi showcases a wealth of production skill including heart palpitating melodies, out of this world drops, euphoric chords, dreamy vocals, seductive beats, on cloud nine instrumental loops and much more. Tucked around every corner of the pack you'll find production gems, whether it's the perfectly crafted kick drum collection, the floating basslines array, heavenly synth hits, elated FX or intricate Midi, Trance Bliss will have you transfixed from the word go.
This electrifying pack is 100% royalty free with all Trance samples, loops and one shots delivered in 24-Bit Wav. Midi is included as standard and the whole enchilada is wrapped up in two tightly compressed zip files. Trance Bliss is available for immediate download after purchase so download today and add that emotive thrill your Trance tracks need.
Please note: The preview contains vocals for illustrative purposes only
Drum Hits – 01 Kicks – 50
Drum Hits – 02 Hi Hats – 20
Drum Hits – 03 Snares – 20
Drum Hits – 04 Percussion – 19
Drum Hits – 05 Toms – 20
Loops – Basslines – 50
Loops – Drum Beats – 150
Loops – Full Mix – 50
Loops – Midi – 50
Loops – Synths & Instruments – 205
One Shots – FX – 25
One Shots – Synth Hits – 25
Total Samples – 634
Total Midi – 50
Tempo – 128bpm – 131bpm
---