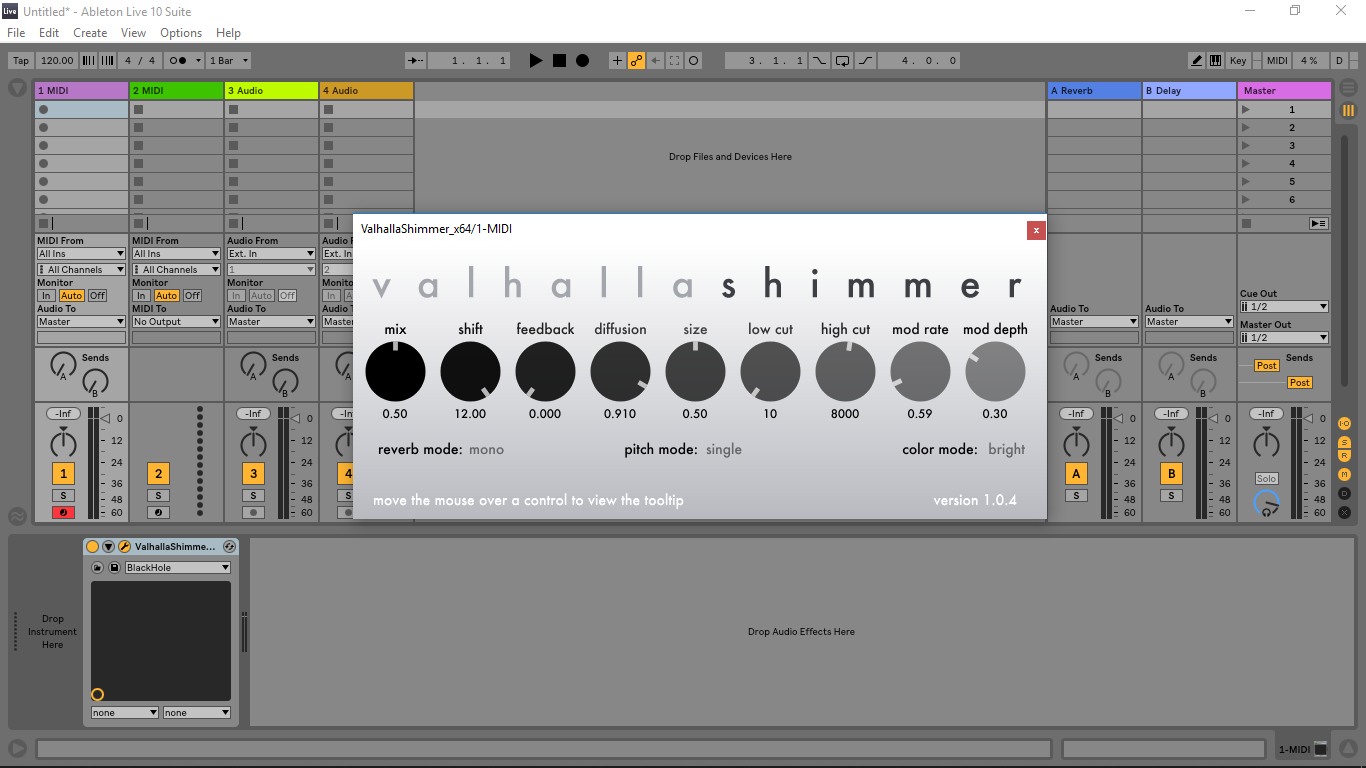 Year / Release Date : 2019.04
Developer : ValhallaDSP
Developer site : valhalladsp.com/
Format : VST, VST3, AAX
Digit capacity : 32bit, 64bit
Tablet : Ne Needed
System requirements : Windows 7+
Description : – high-quality reverb with a very smooth decay, is both dense and "colorless". It has several reverb settings that allow you to set the degree of decay (decay) of different sizes, from small rooms to huge surroundings. Adjusting the parameters Feedback, Diffusion and Size, adjusts the attack, the shutter speed and the decay of the reverb signal. Two tone controls and Color Mode allow you to adjust the tone from bright and brilliant to a natural dark recession, similar to the absorption of air in large spaces. Also ValhallaShimmer has several modes of pitch shifting for the reverse signal.

Composition:
– Added by ValhallaDelay v1.0.1.3
– ValhallaShimmer – 1.0.4
– ValhallaPlate – 1.5.0
– ValhallaRoom – 1.5.1
– ValhallaVintageVerb – 1.7.1
– ValhallaFreqEcho – 1.0.5
– ValhallaUberMod – 1.0.2
– ValhallaSpaceModulator 1.0.7