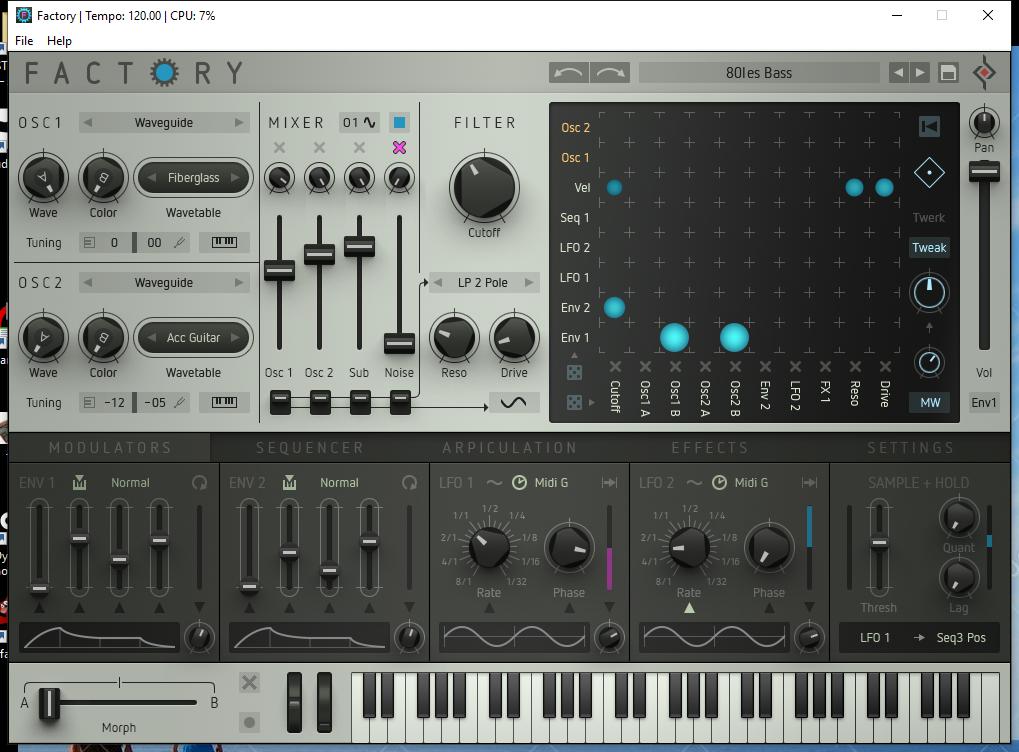 Year / Release Date : – 01.02.2018
Developer : Sugar Bytes
Developer site : Sugar Bytes
Format : STANDALONE, VSTi, VSTi3, AAX
Digit capacity : 32bit, 64bit
Tablet : Ne Needed
System requirements : Windows 7 +
Description : This hybrid polyphonic synthesizer is capable of creating a wide range of timbres using various types of synthesis, including VA, wavetable and FM. The tool offers powerful modulation capabilities: envelopes, LFO, bipolar sequencers and Sample + Hold. The built-in modulation matrix contains 8 sources and 10 directions.

Composition :
Aparillo 1.0.1
Egoist 1.5.2
Egoist Library 1.5.0
Factory 1.0.5
Guitarist 1.0.4
Thesys 1.6.5
Turnado 1.7.0
Unique 1.5.2
WOW2 2.2.1
Artillery2 2.3.1
Cyclop 1.2.0
Effectrix 1.4.3
Looperator 1.0.1.R2
Obscurium 1.0.5
Consequence 1.5.1
Consequence Library 1.0.R2
Robotronic 1.3.0
Vogue 1.3.2
WOW 1.2.0