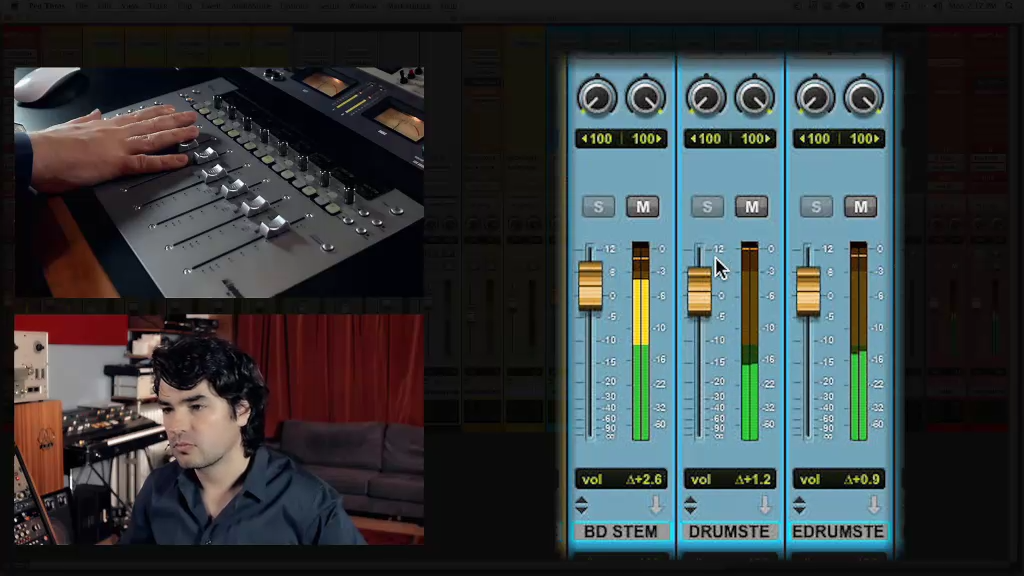 Year of release : 2015
Manufacturer : pureMix
Manufacturer website : www.puremix.net/video/stem-mixing-and-loudness-control.html
Posted by : Fab Dupont
Duration : 00:26:49
Type of handing out material : Video Tutorial
Language : English

Description : In this video, Fab Dupont focuses on the many benefits of working with systems: faster workflow, improved flexibility, to achieve the desired sound (especially in large sessions) and improved volume control.
In this video, you'll find out more about how you work your workout, especially for large sessions.
It makes it possible to record certain parts of your mix (eg drums, percussions, bass). If you're listening to music, you can't have a lot of energy. To improve your mixes.

Sample files : none
Video Format : FLV
Video : AVC, 1024×576, 16: 9, 23.976 frames / s
Audio : AAC, 44.1 kHz, 2 channels
Total Bitrate : 647 kbps