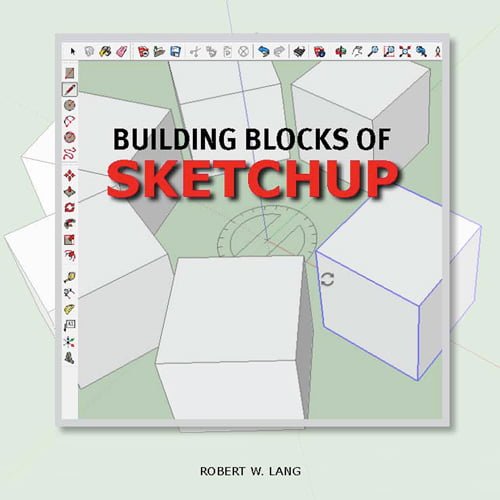 Building Blocks of SketchUp by Robert W. Lang
2013 | True PDF | ISBN: 0615904378 | 266 pages | 398 Mb
A Guide to 3D Modeling with SketchUp, with 50 embedded video lessons.
"Building Blocks of SketchUp" is the best way to learn the basics of 3D Modeling with SketchUp. With 260 pages of illustrated text, with 50 embedded video lessons this enhanced PDF format book will get you started, whether you are a teacher of elementary school students, an AutoCAD veteran architect or a hobbyist who wants to plan your next project.
Based on my experience teaching SketchUp, and my previous book "Woodworker's Guide to SketchUp" this new work focuses on the common things new SketchUp users struggle with and provides detailed methods to understand what happens while working in SketchUp. When you have command of the basics, you can model anything.
The enhanced PDF format makes this book easy to use as you learn 3D Modeling with SketchUp. You can find the information you need instantly because the entire book is "searchable" in Adobe Reader, and all entries in the table of contents are links to the pages they describe. There are also bookmarks for each chapter, chapter topic and video. The videos are within the pages so you don't need to download them, fire up your media player or head to You Tube in the midst of learning, just click on the clearly marked videos and they begin to play.
PS : If You got an error while extracting while others are working try diferent directory path in your PC. Somtimes if you got a long directory path while extracting it will giv you an error. To solve this issue , as an example just paste the tgz file in C drive and extract (just inside the C drive not with in any other folder). Hope your Understand