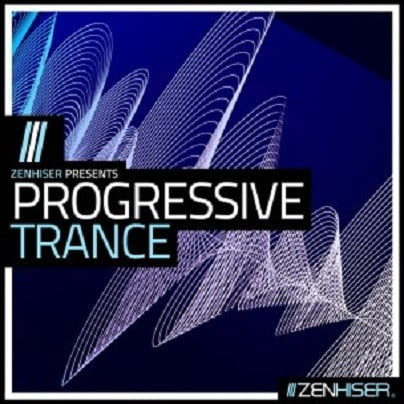 Publisher: Zenhiser
Website: Zenhiser
Format: MIDI, WAV
Quality: 24 bit 44.1 kHz stereo
---
Description: Trance & Psytrance teamed up to create 4 GB of mesmerizing sounds, loops, stems and midi
In the genre where Trance & Psytrance merges hypnotizing listeners into a transcendental state of auditory pleasure, a new portion of the sample samples reigns supreme. This awesome collection of subversive sounds and episodes is the hallmark of the Progressive Trance global sound. So take a deep breath and plunge into this synthesized heavy tapestry of bewitching sounds, loops, stems and midi.
Content
Designed and produced by one of Progressive Trance's leading producers, this striking assortment of studio samples showcases a wealth of production essentials within your grasp. Tucked away within each folder you'll find a sensational array of royalty free samples including pulsating basslines, evolving sequences, narcotic vocals, pendant drums, soaring synths, ethereal melodies and pounding stems. Progressive Trance's samples will guarantee to provide exemplary production results whether your trademark sound reverberates through Israel, Europe, Japan, India, South East Asia, Australia or the USA. Tempo's within the pack range from 133bpm – 140bpm encompassing an abundance of production styles which ensures these production tools works perfectly with Progressive Trance, Psytrance, Tech Trance, Classic Goa plus a multitude of other sub genres.
This Progressive Trance sample library is a lap of luxury with all sounds shipped in 24-Bit Wav. Midi is included as standard with Zip files generously compressed to reduce download time. All noted samples include key information and every loop within the pack is tagged with tempo credentials as well. So download Progressive Trance immediately and get inspired, it's the sonic boost your studio has been crying out for.
Drums – 01 Kicks – 26
Drums – 02 Hi Hats – 26
Drums – 03 Snares & Claps – 20
Drums – 04 Percussion – 17
Drums – 05 Crash & Rides – 10
Loops – Basslines – 25
Loops – Drum Loops – 81
Loops – Full Mix – 25
Loops – Leads – 26
Loops – Midi – 25
Loops – Synths – 52
One Shots – FX – 25
One Shots – Synth – 138
One Hots – Vocal – 6
Song Starters X5 – 66 (includes full mixes, midi, individual drums, basslines, synths, melodies, pads, fx, vocals and more)
Total Samples – 529
Total Midi – 39
Tempo – 133bpm – 140bpm
---