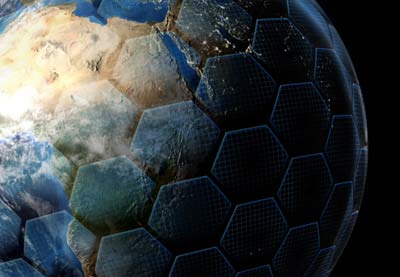 PUBLISHER….: Tuts Plus
LANGUAGE……: ENGLISH
AUTHOR…….: Kirk Nelson
RELEASE DATE..: 2014.09.10
RUNTIME……: 1.9 hours
About this course::
One of the features of Adobe Photoshop we often overlook is the 3D feature. Photoshop lets you position and animate 3D models, edit textures and lighting, and choose from several render modes. In this course, Kirk Nelson will show you some cool things you can do with Adobe Photoshop's 3D tools while creating two projects along the way.
Topics include:
1.Introduction
1.1Introduction
1.2Exploring the 3D Workspace
2.3D Compositing With Adobe Photoshop
2.1Importing 3D Models
2.2Positioning and Transforming 3D Models
2.3Texturing and Lighting
2.4Image-Based Lighting
2.5Post-Process Compositing
3.The Planet Project
3.1Mesh Presets
3.2Texture Attributes
3.3Mapping and UVs
3.4Cross Sections
4.Getting Creative With Adobe Photoshop's 3D Tools
4.1Unexpected Extrusions
4.2Using Constraints
4.3How to Use Depth Maps
4.43D Paint System
5.Conclusion
5.1Conclusion