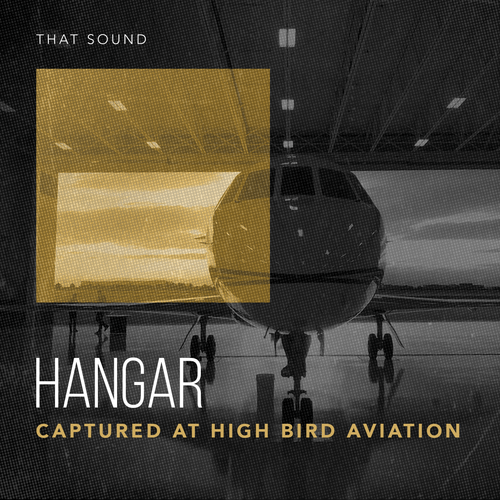 Publisher : That Sound
Website : iwantThatsound
Format : WAV, ABLETON, REASON, EXS24, MACHiNE 2, BATTERY 4, TRiGGER 2, KONTAKT 5
Quality : 24 bit 44.1 kHz stereo
Description : After 2 hours at an altitude of 47,000 feet above the ground … we touched an early evening. When the door to the hangar flew open, there were hugs and greetings "give five." We really were going to do it. What started as a hypothetical discussion of "what if" at the meeting of the team became as real as the Dassault Falcon plane that landed here. We were kids on Christmas morning. We did not hurry up in this vast space, marveling at our helplessness when we stood in the peritoneum of this space, large enough, where not only one … not two … but yes, three airplanes. With the help of a random series of claps and flicks, we checked and became familiar with this room. We knew that we would either work or fight this space for the next 24 hours. Natural reverb and delay … But was not it too noisy? Was the tail too long?
Will there be noise in our samples and will the sampling process make the drums even more tedious? There were so many unanswered questions, but the most urgent was obvious: "How the hell is that going to sound on the other side of the monitors?" We unloaded the plane and installed a 26-inch bass drum, a couple of old Rogers volumes, a black beautiful snare, a pair plates Constantinople, several microphones, a mini-rack and other equipment that we managed to adapt to the aircraft.
As soon as everything was set up, Paul hit the first sniper, and we all screamed (not common words … mostly curses and exclamations). With wings behind us (literally), mountains near us and sunset in front of us we played drums deep in the night. We found a sound in the existence of which you will not believe until you hear it. As an introductory statement for 2018, we would like to introduce you to a collection of drum samples that is different from any other that you've ever heard … Hangar.
Sponsored Links
Content:
SAMPLES
1079 total one-shot and multi-velocity samples, 3 different mix variations (Natural, Big, Brutal), 4 different kicks, 4 different snares, 2 sets of toms, 3 hi-hats, 4 cymbals, 3 buckets, 3 claps, cowbell, 4 sticks, cinema hits (for your next blockbuster), 26 extras, 36 vocal samples
* All samples delivered as 24-bit, 44.1kHz .wav files

LOOPS
100 individual loops with 3 different mix variations (Natural, Big, Brutal), 20 different tempos (ranging from 52 – 155bpm)

PRESETS
Ableton, Reason, EXS24, Battery, Maschine 2, Trigger 2, and Kontakt 5 (full version – presets work with the free version of Kontakt).