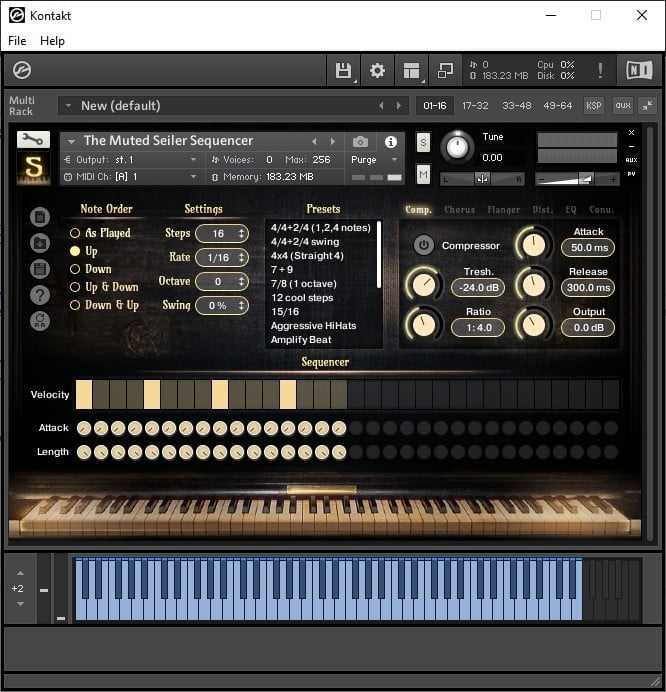 Publisher: Strezov Sampling
Website: strezov-sampling
Format: KONTAKT 5.7.1+
Quality: 24 bit 48 kHz stereo
---
Description: What started out as a game has evolved here in the hallways of Sofia Session Studio into an experimental library of instruments that have never been sampled before. Ladies and gentlemen, we bring you "The Muted Seiler"!
It contains a muffled old Eduard Seiler piano (with 128 ear plugs and a tiny piece of paper) for one purpose – to achieve the special shock and sharp sound that the library offers to all its users.
Its unique timbre and features make "The Muted Seiler" ideal for all kinds of musical compositions. Regardless of whether you see it as a synthesizer based on organic recordings, an electroacoustic instrument, or just plain old piano for scoring something.
---