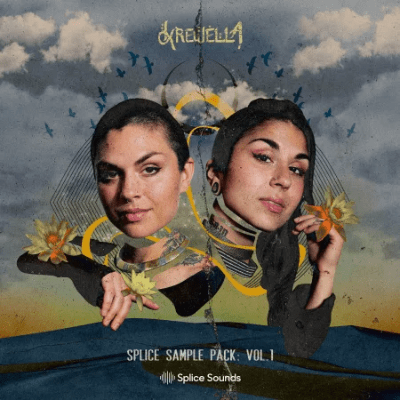 Publisher: Splice Sounds
Site: splice.com
Format: WAV
Quality: 24 bit 44.1 kHz stereo
---
Description: Krewella is an innovative dance music duo formed in 2007 in Chicago by sisters Jahan and Yasmin Yusuf. One of the most successful electronic bands of the past decade, Krewella made a splash for the first time with their debut debut album, # 1 on the charts, "Play Hard" (2012) with the breakout single "Killin 'It". Their epoch-defining 2013 debut album, Get Wet, included the platinum Alive, which hit the Top 40 in the US.
Their debut Splice Pack features a unique set of their original sounds, including chants, melodies, pads, chops, beats and more.
A few words about Krewella from the release :
A long time ago in a galaxy far, far away … It was a bombing TRIO. Powerful tracks, innovative sound, heavy drops from Rain man, catchy voice of sisters. Everything was great. I think, like many who are familiar with Krewella, I met after the track Alive. And it rushed. Killin 'It, One Minute, Legacy in collaboration with renowned Progressive House artist Nicky Romero. Get Wet is the best, in my humble opinion, female electronic album. The shock and blow to the group was the departure of Rain Man from the group. After that, the group rolled into mush. There were some attempts with Pegboard Nerds and NGHTMRE in 2016, in 2020 the release of zer0, but not at all. Change my mind. I highly recommend Play Hard EP and Get Wet. Write in the comments with which track your acquaintance with Krewella began.
Content :
84 LOOPS
139 ONE SHOTS
---