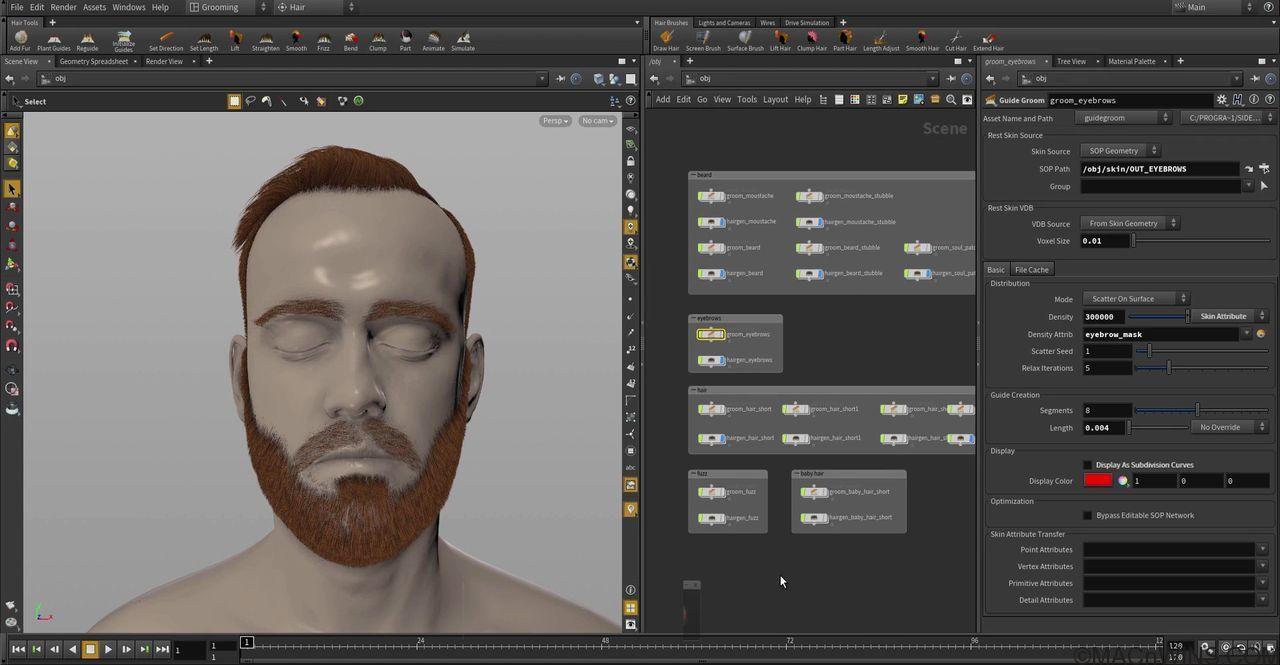 SideFx Houdini FX
Houdini FX combines superior performance and dramatic, ease-of-use to deliver a powerful and accessible 3D experience to VFX artists creating feature films, commercials or video games. With its procedural node-based workflow, Houdini lets you create more content faster to reduce timelines and enjoy enhanced flexibility in all your creative tasks. Houdini is perfect for Visual Effects artists and technical directors with its particle and dynamics environment. Houdini FX includes a complete toolset for studios that want to use it for other tasks such as lighting, animation or procedural modeling.

Features
> MODELING, RENDERING, ANIMATION Houdini FX includes all the base Houdini features including modelling, animation, character rigging, lighting,
rendering, compositing and volumes. Digital Assets created in Houdini FX can be opened, animated and rendered in Houdini.
> PYRO FX | With Pyro FX , Fire and Smoke simulations look more realistic and are faster and easier to set up. The speed gains in Houdini 12 are significant allowing for more iterations. The ability to simulate using the GPU takes things to a whole new level and advances in volume rendering create an impressive final look.
> FLUIDS & OCEAN FX | Create realistic sims using forces such as surface tension, viscosity, and visco-elasticity. Particle fluids can be surfaced at the geometry level to produce high quality splashes while fluild forces are used to create white water effects.