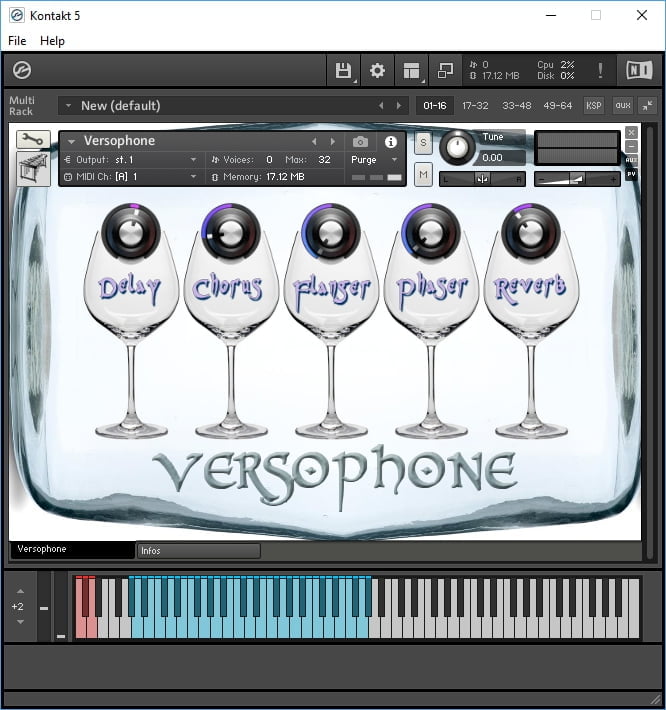 Publisher : Rossignol Studio
Website : Rossignol Studio
Format : KONTAKT 5
Quality : 16 bit 48 kHz stereo
Description : Versophone is a virtual tool for Kontakt 5, created by Rossignol-Studio using 16-bit 48KHz glass samples from Dominique Lacaud (ODFGRANDORGUE).
It consists of 3 parts with typical sounds for such a tool. Each part is controlled by the red keys of the keyboard. Three octaves from Ab1 to Ab4 for three sounds. Two percussive sounds and a scratching sound. You can apply effects with 5 buttons: reverb, delay, chorus, flanger and phaser, which can be activated or not.

Sponsored Links