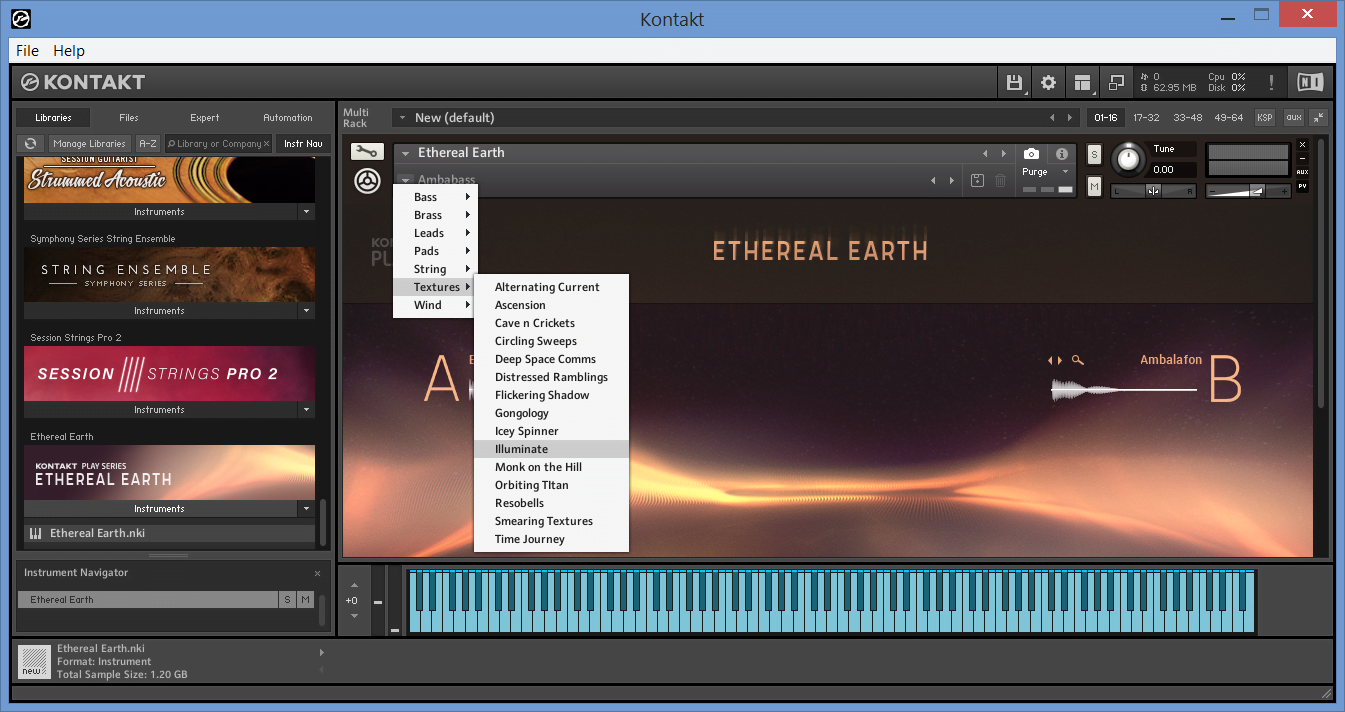 Year / release date : 09/27/2018
Version : 6.0 Build 2
Developer : Native Instruments
Developer's site : native-instruments.com
Format : STANDALONE, VSTi, AAX *
Digit capacity : 32bit, 64bit
Tabletka : cured
System requirements : OC> = Windows 7, Microsoft Visual C ++ 2015/2017 pre-installed redistributable package, RAM> = 4GB
Description :
The new version of the high-quality sampler is now with a table-wave engine that allows you to combine synthesis and samples in order to create sound themes that have never been heard before.
New built-in effects: Replika Delay (REPLIKA XT); Reverbs – Room Reverb, Hall Reverb, Plate Reverb; Cry Wah is an emulation of a wrist pedal that has always been popular.
Three new "hybrid" libraries built using table-wave synthesis: ANALOG DREAMS, ETHEREAL EARTH, HYBRID KEYS – downloaded in the usual way from offsite via Nina (Native Access): using the REINSTALL button with a preliminary use of the reg-file (included in the distribution ).
Also announced a new application – Creator Tools, which allows debugging scripts (Debugger), facilitates editing of instruments (Instrument Editor) and takes the creation and development of libraries to a new level.
Although the 5th and 6th versions do not have direct and backward compatibility (the tools stored in the 6th version will not open in the fifth version; projects created using the 5th version will not pick up the 6th version), both versions can coexist peacefully on the same system without blocking each other and even be shared in the same project, i.e., removing Kontakt 5 to make Kontakt 6 unnecessary.