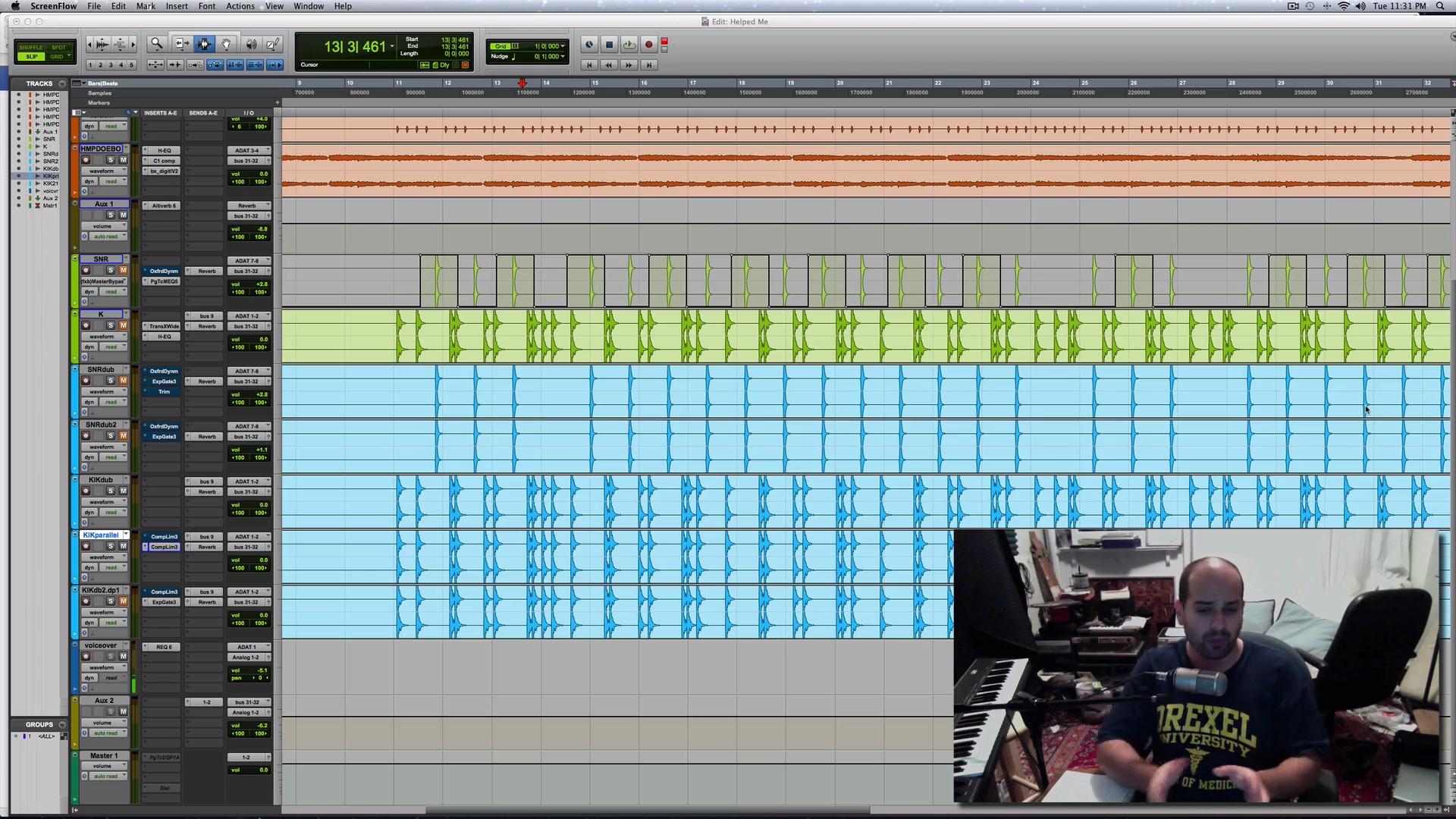 Year of release : 2013
Manufacturer : Matthew Weiss
Manufacturer Website : www.learncompression.com
By Matthew Weiss
Duration : 01:45:42
Type of handing out material : Video lesson
Language : English

Description : Improve your mixes by controlling the shape, tone and dynamics. Matthew Weiss will reveal the secret of compression and tell you how you can use it in your mixes to raise them to a new level.
Improve your mix and tone.
It leads you to the next level.
Use compression to shape your sounds
Want to make a sound punchier? Softer? Rounder? Sharper? Matthew shows how to shape sounds with effective compression settings and techniques.
Use compression to control dynamics
Want louder vocals? More controlled bass? Punchier drums? More attack and less sustain for an instrument? We'll teach it.
Take advantage of parallel compression
It is a process that leads to the development of a culture.
Use compression to manipulate tone
It is a brighter, brighter, darker, closer, distant, etc.
Set the perfect attack and release times
We will teach you how to set goals.
Know which type of compressor to use
FET, VCA, Optical and more. Learn about the various types of compressors and limits.
Content
1 – Intro
2 – Pink Noise Shape
3 – Program Material 1
4 – Program Material 2
5 – Tonality
6 – Characteristics
7 – Lead Vocals
8 – Percussion
9 – Drums
10 – Bass
11 – Mix Buss
12 – Conclusion
Example files : present
Video Format : MP4
Video : AVC, 1920×1080, 16: 9, 30.000 fps, ~ 4282 Kbps
Audio : AAC, 44.1 KHz, 311 Kbps, 2 channels