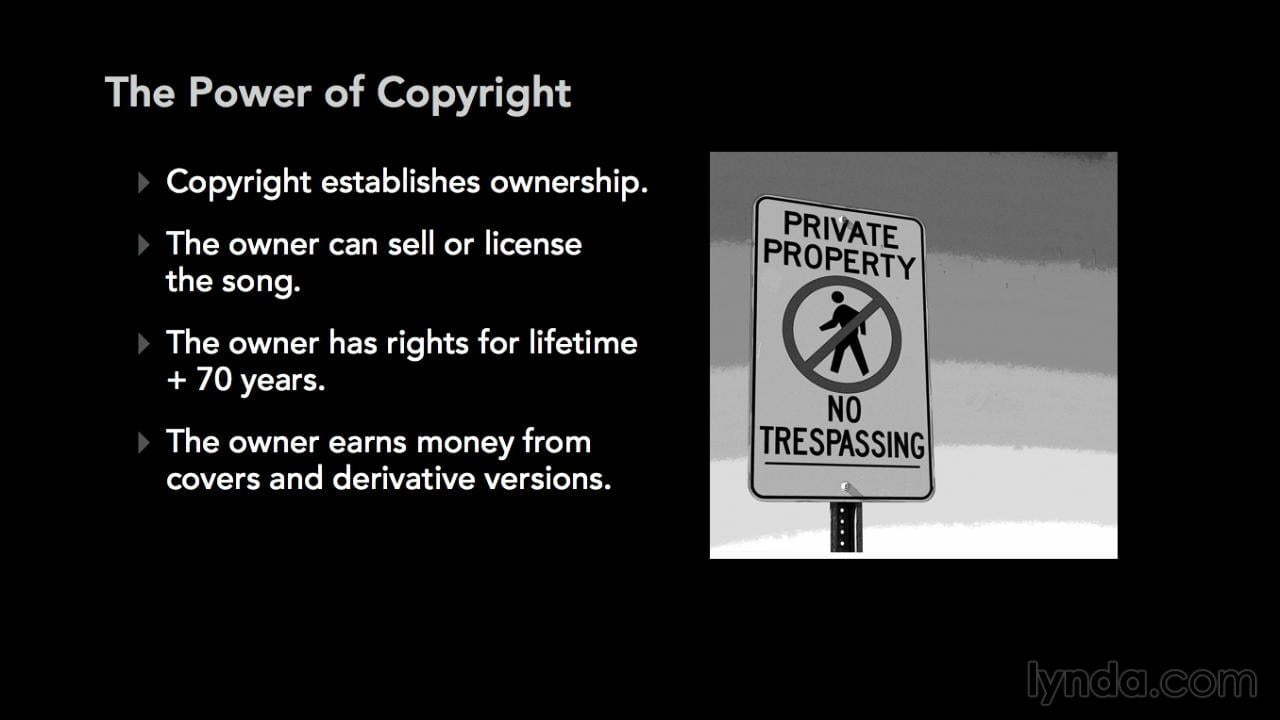 Year of release : 2015
Manufacturer : Lynda.com
Manufacturer site : www.lynda.com/Audio-Music-Music-Business-tutorials/Music-Law-Copyrighting-Song/197192-2.html
Posted by : Richard Stim
Duration : 01:07:00
Type of handing out material : Video Tutorial
Language : English

Description : Copywriting a song is not an easy process, but it is very important for authors. They retain their legal rights to songs and the ability to monetize them. In this course, Richard Stim will give you a guideline for this process and will help you understand the core language, concepts and business aspects of copyright to musical works.
Copyrighting a song for the songwriters. Monetize them. In this course, Rich Stim provides copyright.
They are different. He writes out the song. Then he explains how to get a copyright using the US Copyright Office's online application process. It's possible to wrap up your work.
Content
Introduction 53s
Welcome 53s
1. Music and Copyright 10m 34s
What is a song copyright?
2m 51s
Copyright is not 2m 6s
What is a sound recording copyright?
2m 0s
How do song copyrights earn money?
3m 37s
2. Song Ownership 10m 11s
Who owns a song?
2m 48s
Who is a co-writer?
3m 17s
The co-writer agreement 4m 6s
3. Copyright Registration 7m 31s
Why register?
3m 20s
What's needed for registration?
2m 20s
When is a song published?
1m 51s
4. Registering a Song Copyright 31m 54s
Getting started with registration 2m 33s
Choosing the type of work 1m 56s
Entering your title or titles 4m 41s
Publication / completion 2m 10s
Authors 4m 31s
Claimants 2m 31s
Limitation of claim 3m 48s
Rights and permissions (and beyond) 2m 1s
Certification and review 2m 15s
Deposit materials 2m 29s
Paper forms and PDFs 2m 59s
5. Afterward 5m 29s
After you file 2m 57s
Formalities 2m 32s
Conclusion 51s
What's next?
51s
Example files : present
Video Format : MP4
Video : AVC, 1280×720, 16: 9, 15.000 fps, 255 Kbps
Audio : AAC, 48.0 KHz, 160 Kbps, 2 channels