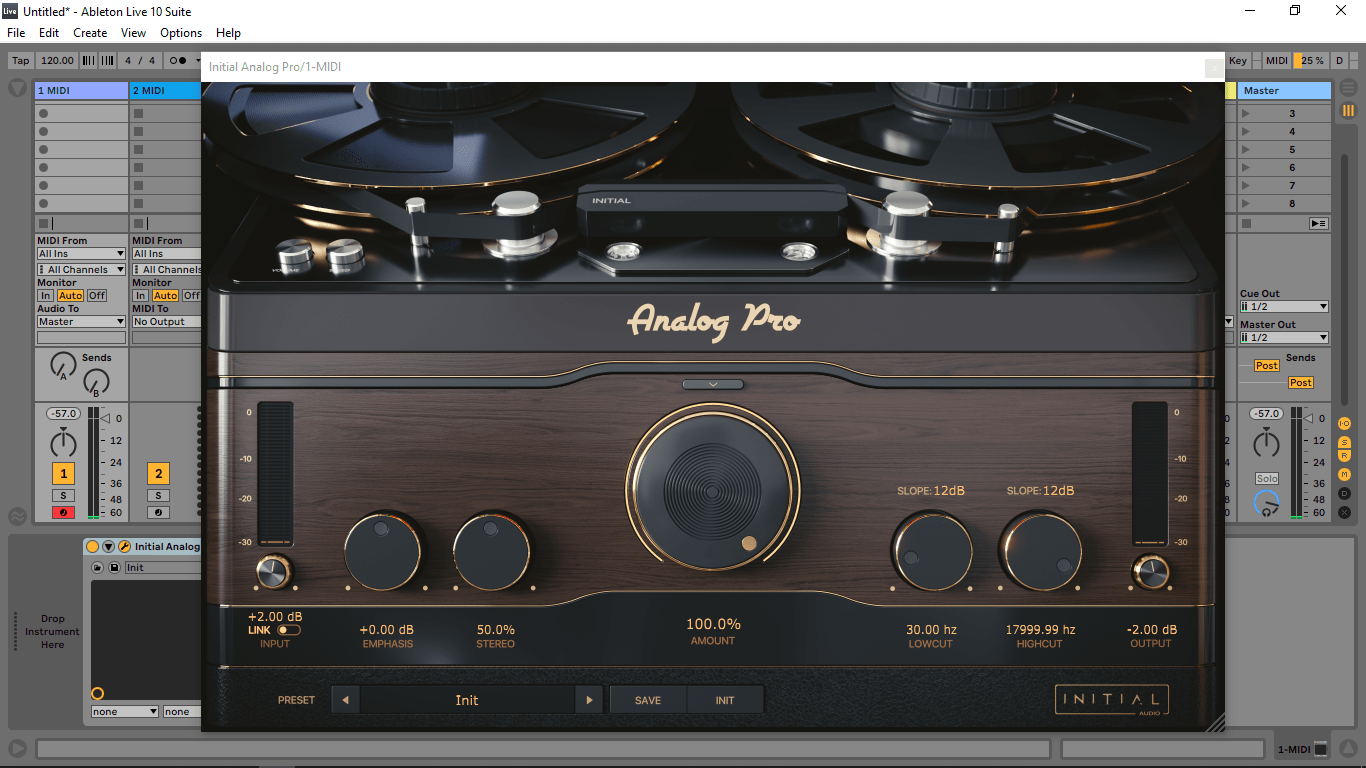 Year / Release Date: 09/09/2017 – 03.2020
Developer and his website: Initial Audio
Format: VSTi
Bit: 32bit, 64bit
Tabletka: Ne required. We read "Installation"
System Requirements: Windows 7 +
---
Description – Sources:
Initial Audio – Reverse
Initial Audio – SlowMo
Initial Audio – AR1 Reverb
Initial Audio – Master Suite
Initial Audio – Analog Pro
Initial Audio – Heat Up 3
Initial Audio – Sector v1.2.2
Initial Audio – Boom Bap Bang Drum Kit 1.0.0
Initial Audio – 808 Studio 1.3
New:
Initial Audio – AR1 Reverb v1.0.1
Initial Audio – Master Suite v1.0.0
Initial Audio – Reverse v1.0.3
Initial Audio – SlowMo v1.0.3
Initial Audio – Analog Pro v1.0.0
---
Installation :
The folder archive "Heatup Library" from the last distribution NO INSTALL, you do not need to download again.
Installation:
0. SymLink DeInstaller.cmd
1. SymLink Installer.cmd
Activation:
… Initial Audio – SEKTOR 1.1.2 …
1. Run the plugin, press ACTIVATE SEKTOR, copy YOUR ACTIVATION CODE
2. Run from the folder R2R Sektor_Keygen.exe, paste it into the Challenge window and click Generate
3. Copy Serial and paste into the plugin, click Activate …
Treatment procedure for:
Initial Audio – Master Suite
Initial Audio – Analog Pro
… conduct an analogous by selecting your *** _ Keygen.exe in the R2R folder
… Initial Audio – Boom Bap Bang Drum Kit 1.0.0 …
… Initial Audio – 808 studio 1.3 …
The pack contains versions 32bit and 64bit
To save disk space:
1. go along the path: … Program Files (x86) VSTPlugins Initial Audio
2. Leave the "Drum Beast" its capacity
The contents of these two folders did not affect the size of the archive!
… Initial Audio – Heat Up 3 …
1. Run the plugin, specify the path to the Heatup Library folder
---