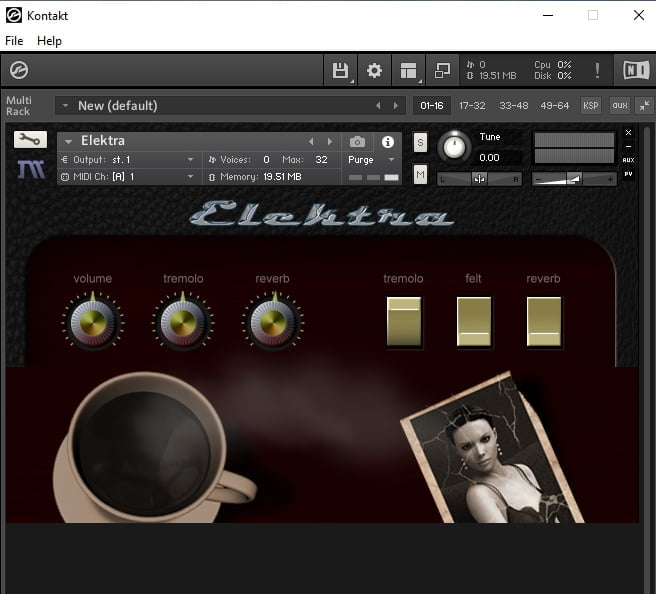 Publisher : ImagikSound
Website : Kontakthub
Format : KONTAKT 5.8+
Quality : 24 bit 96 kHz stereo
Description : Elektra is an imaginary modulated electric piano of the 50s. Its sound is far from the sound of Rhodes and Wurlitzer. The instrument has a smoky and dreamy sound across all its 88 keys.
Each note was sampled using three copies of my software Reaktor ELECTROPIANO, differing from each other. The central specimen is the body, the left part is cut at high frequencies, and the bass has a cut at low frequencies and high amplified ones.
Tremolo is driven by a sinusoidal LFO wave, which controls the panning of the sound. It can be activated with a button on the right side, and a knob on the left side controls the speed.
The Felt button smoothes the sound, and the convolutional reverb is activated by the button, while the size of the reverb is controlled by the knob. Samples are divided into soft and hard for a more realistic touch to the keyboard.