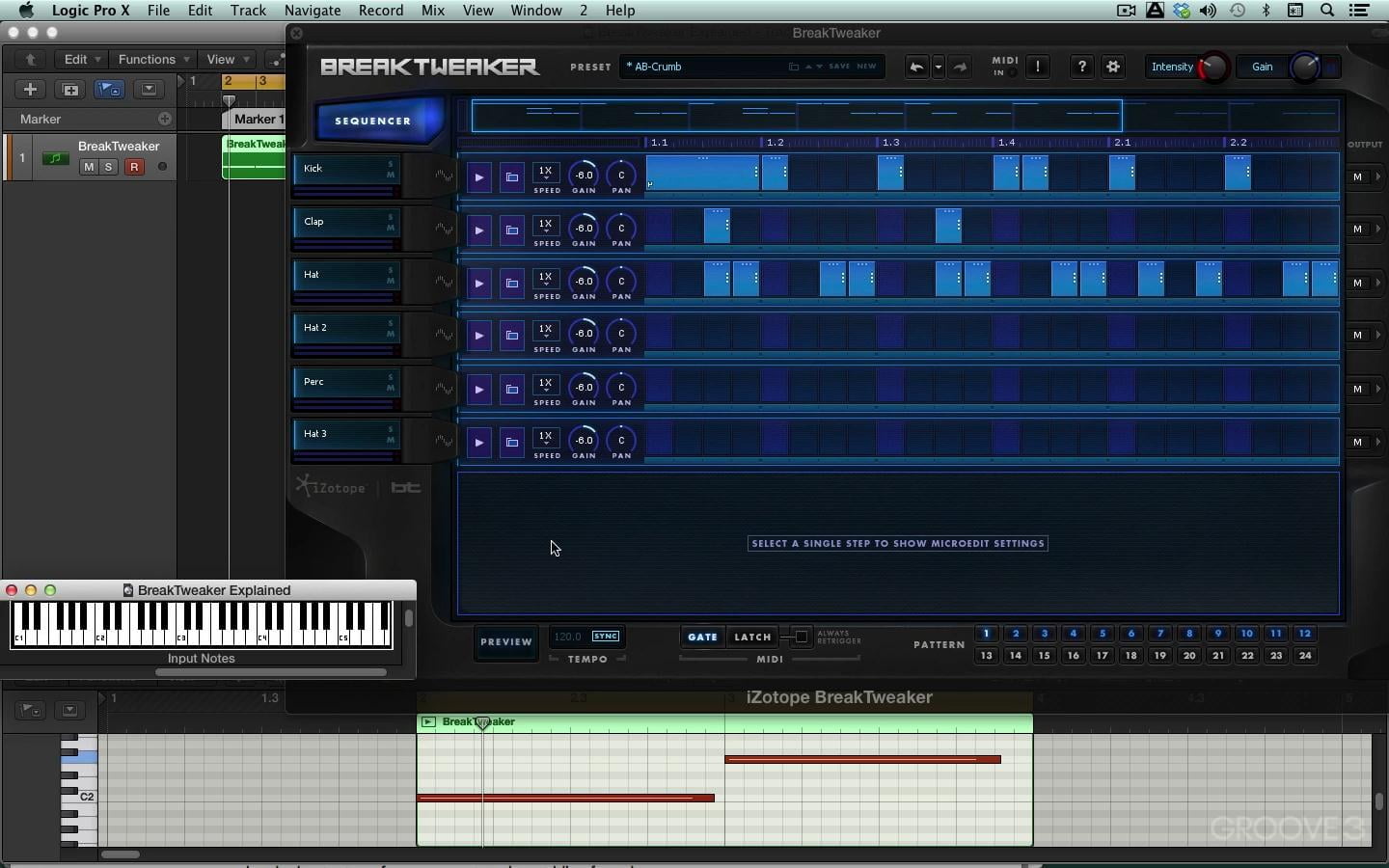 Year of release : 2014
Manufacturer : Groove3
Manufacturer Website : www.groove3.com/str/BreakTweaker-Explained.html
Posted by : Eli Krantzberg
Duration : 02:10:00
Type of handing out material : Video
Language : English

Description : Learn how to create beats that no one has ever heard before using the revolutionary BreakTweaker program from iZotope. Drum and studio guru Eli Krantzberg invites you to take a comprehensive tour of this constantly evolving percussion instrument. More complete video simply does not exist …
Learn to make beats that revolutionary breakTweaker software has never been heard before with iZotope! Drum and studio guru Eli Krantzberg takes you on an all-encompassing sequencing instrument! A more comprehensive video series does not exist …
Eli starts to make it out. You can see what it's all about. Presets is the track, Track Controls and Isorhythms.
Eli then submerges into the Generator Engine, explaining the Sample Generator, Waveform Editor, Synth Generator, Synthesis Types, Modulation, LFO's Filters, Distortion and much more.
Explains individual sequencing steps. He also covers Slope, Gate and Step Effects. He even demonstrates how to create pitched lines and harmonize mind results.
It makes it possible to record the tracker on the tracker.
This is one serious piece of software … Get the most comprehensive video tutorials available and watch "BreakTWeaker Explained" today.
Content:
01 Introduction
02 Interface Marriage
03 Playing the Patterns
04 Working with Presets
05 The Sequencer
06 Track Controls an Isorhythms
07 The Sample Generator
08 waveform editing
09 The Synth Generator
10 Synthesis Types
11 modulation
12 Envelopes
13 LFOs
14 Multiple Modulators
15 Filters and Distortion
16 MicroEdit – Types
17 MicroEdit – Slope
18 MicroEdit – Gate
19 MicroEdit – Step Effects
20 Automation
21 Multi-Output Setup
Example files : not provided
Video Format : MP4
Video : AVC, 1440×900, 1.600, 120.000 fps, ~ 1 032 Kbps
Audio : AAC, 44.1 KHz, ~ 125 Kbps, 2 channels