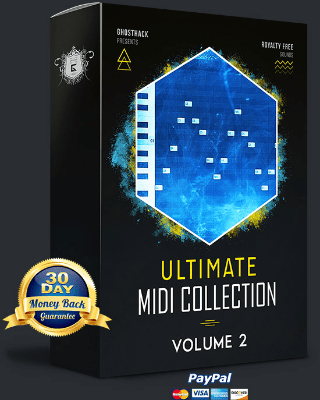 Publisher: Ghosthack
Website: ghosthack.de
Format: MIDI
Quality: 24 bit 44.1 kHz stereo
---
Description: Our first MIDI collection was a huge success, with thousands of producers receiving new inspiration and accelerating the workflow for their projects.
So, the second volume finally appeared – now it's even bigger: a total of 400 MIDI files with key cues!
And as in the first part, all types of MIDI files fit together! If you choose an arpeggio, we will also include a suitable bass line, chord and melody notes. It has never been easier to create an amazing sounding track with these MIDI files.
Drag and drop these files onto your chosen DAW or use them as inspiration to create new sounds.
Content :
100 Arp MIDI Files
100 Bass MIDI Files
100 Melody MIDI Files
100 Chord MIDI Files
Total: 400 MIDI Files
---