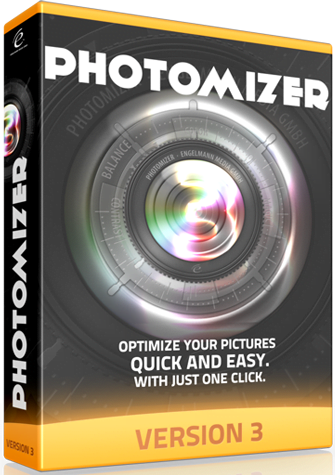 Engelmann Media Photomizer 3.0.5949.26767 (x86/x64) Multilingual
The possibilities of picture editing are nearly unlimited- but unfortunately often even for professionals very complicated. There is a simple and super-efficient solution: Photomizer 3, the follower of the test winner! More features, a more accurate automatic and a faster engine make picture editing even more easily.
Perfect settings
Photomizer 3 optimizes your photos automatically. Thereby, the software considers the aspects of colour adjustment, object recognition, redistribution of tonality, white balance, resharpening and setting of shades, saturation, contrast optimization and the bright/dark correction. Furthermore Photomizer 3 adjusts the settings to the visibility of details and colors, to compensate for matte colors, to eliminate bloom, fog and other adverse weather influences. And it eliminates unwanted color casts.
Great variety of input formats
In addition to the ususal formats jpg, bmp and tiff, Photomizer 3 also supports many exotics, including a lot of RAW formats: jpeg, tif, gif, png, jxr, hdp, wdp, ico, raw, orf, 3fr, raf, nrw, dng, arw, nef, x3f, srw, pef, rw2, mrw, mdc, mef, dcr, erf, crw, mos, cr2, sr2 and raw of course. The perfect converter!
Supported output formats:
Photomizer 3 stores photos in all leading formats: in the most popular formats jpg and png for all Web applications, mobile devices and for playback on screens, as bitmap (bmp) for permanent archiving in high resolution and a wealth of detail – and as a tiff, gif and jxr (jpeg jxr).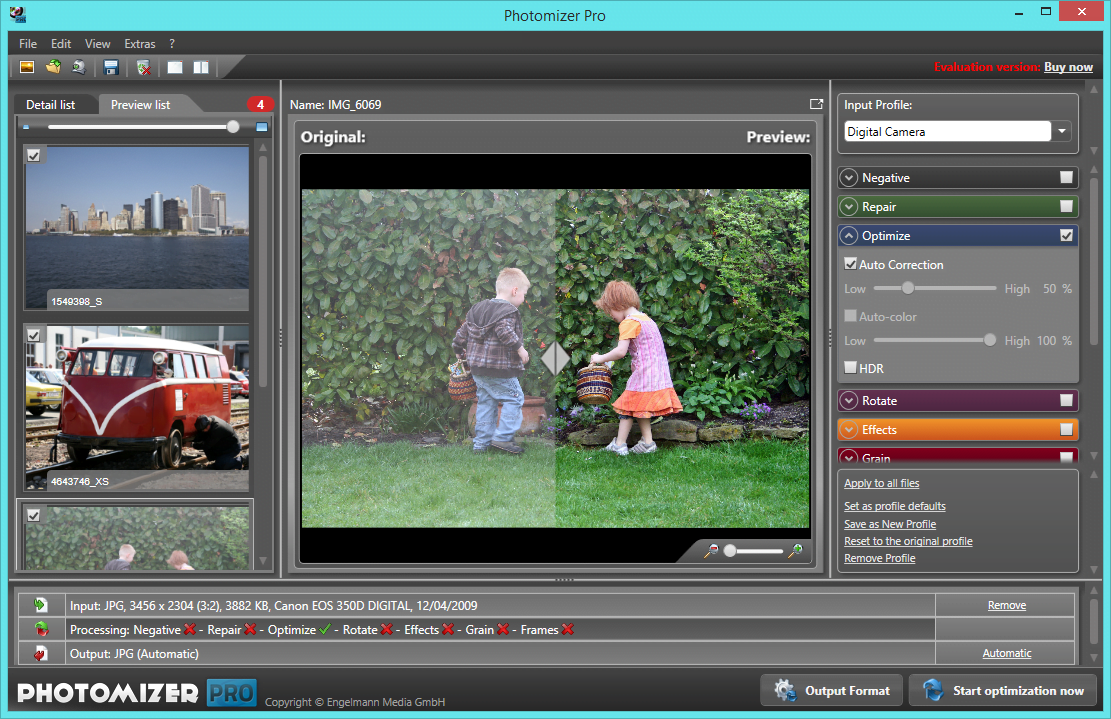 – Noise filter/ Denoise
– Rotation
– Batch conversion
– Non-destructive image editing
– Manual optimization
– Statistics function
– EXIF/GEO
– Fake-HDR function
What's New in Version 3.0.5949.26767:
– Added and fixed retro effects
– Fixed problems with saving pictures
– Enhanced RAW support
– Revisited English translation
– Better performance under Windows XP
– Now pictures over 100 megapixel are supported