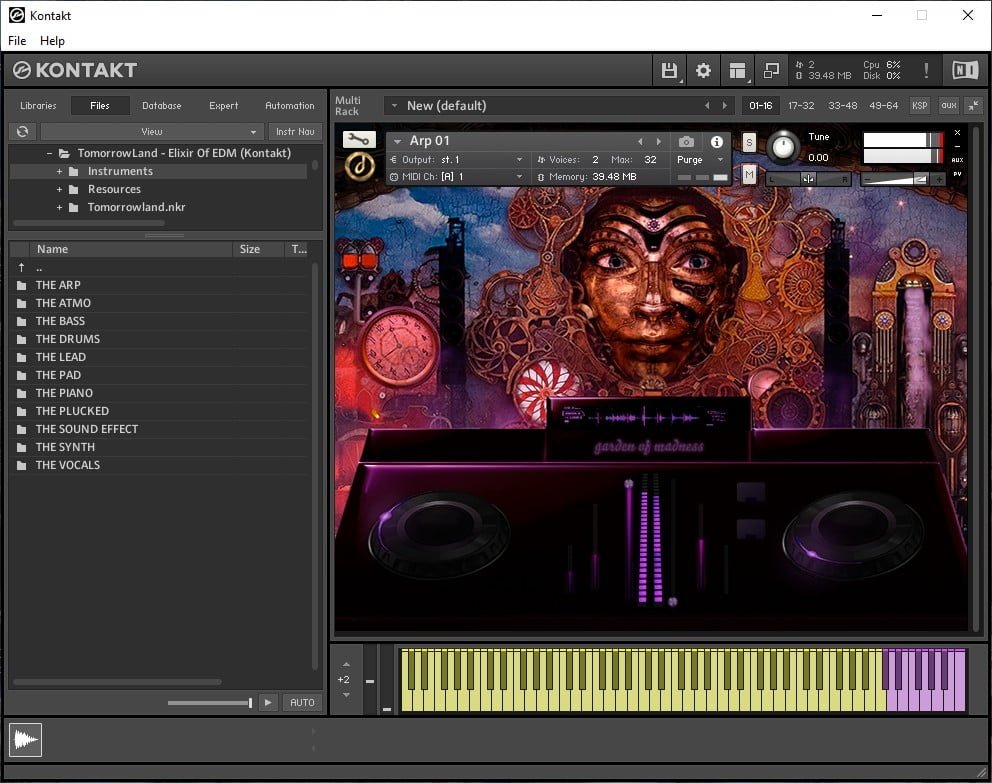 Publisher: Design My Beat
Website: designmybeat
Format: KONTAKT
Quality: 24 bit 44.1 kHz stereo
---
Description: Definitely a new Bible for electronic music composers!
Welcome to Elixir of EDM, absolute and endless creativity. You will be able to create fantastic melodies and impressive rhythms.
Tomorrowland, Elixir E.D.M, is a new virtual instrument / Kontakt library for electronic music producers. This is the colossal library of synths, solos, drums, vocals, bass, pads, plakas, atmospheres, sound effects, pianos and arps … This library offers a new way of creating music with a practical interface.
---