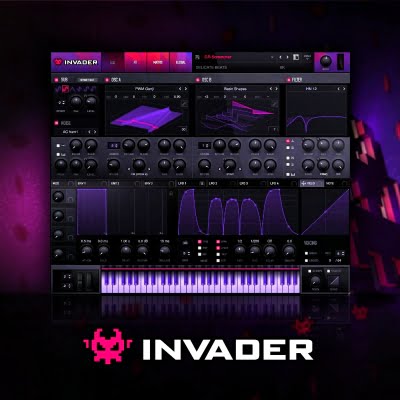 Publisher : Delicate Beats
Website : Delicate Beats
Format : SYNTH PRESET
Description : Invader is a terrific sound EDM package for Xfer Serum. Evil basses, horrific growl, razor-sharp plaques and crazy evolving effects. It's all. All that is at your fingertips is to create the next EDM top chart hit.
Sponsored Links
Content:
• Format: Synthesizer VSTi Presets
• 90 x (.VSTi Presets) For (Xfer Records Serum)
• 21 x (Xfer Records Serum Custom Wavetables)
• 21 x (Xfer Records Serum Noise)
• 01 x (Xfer Records Serum Custom Skin) – Producer Error! Skins is Missing!
• 02 x Ableton Live Session
• PC & Mac Compatible
Installation:
Copy the preset folder to C: Users USERNAME Documents Xfer Serum Presets Presets
with noises in C: Users USERNAME Documents Xfer Serum Presets Noises
with tables in C: Users USERNAME Documents Xfer Serum Presets Tables