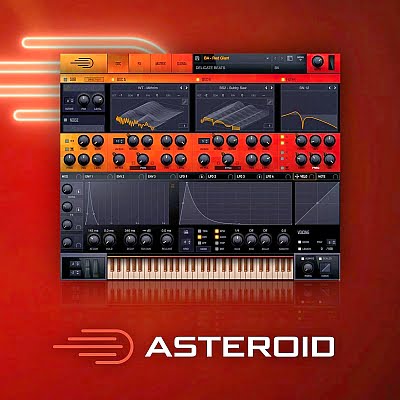 Publisher : Delicate Beats
Website : Delicate Beats
Format : SYNTH PRESET SERUM v1.215 +
Description : Asteroid is an analog vintage sound package for Xfer Serum .
Inspired by the fantastic television shows and films of the 80s, these presets will automatically insert these textures and vibrations into your bits. Dirty bass and growl, lush pads, retro bells and complex effects.
Each of our releases for Serum comes with a custom skin that visually conveys what it sounds like. With a retro sense, you will automatically be returned to the golden 80's.
Sponsored Links
Content
• Format: Synthesizer VSTi Presets
• 110 x (.VSTi Presets) For (Xfer Records Serum)
• 049 x (Xfer Records Serum Custom Wavetables)
• 001 x (Xfer Records Serum Noise)
• 001 x (Xfer Records Serum Custom Skin)
• 001 x Ableton Live Session
• PC & Mac Compatible
Installation:
Copy the preset folder to C: Users USERNAME Documents Xfer Serum Presets Presets
with noises in C: Users USERNAME Documents Xfer Serum Presets Noises
with tables in C: Users USERNAME Documents Xfer Serum Presets Tables