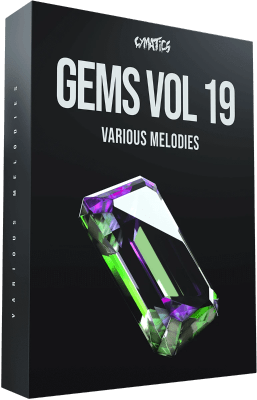 Publisher: Cymatics
Website: cymatics.fm
Format: MIDI, WAV
Quality: 16/24 bit 44.1 kHz stereo
---
Description: This collection of melodies from our GEMS series contains many different styles in one set!
It's basically a collection that has a little bit of everything from the rest of our GEMS series, so there's something for every producer style.
Whether you're looking for a specific sound or just want to explore new creative ideas, this collection has what you are looking for!
Content :
20 Various Melodies
---