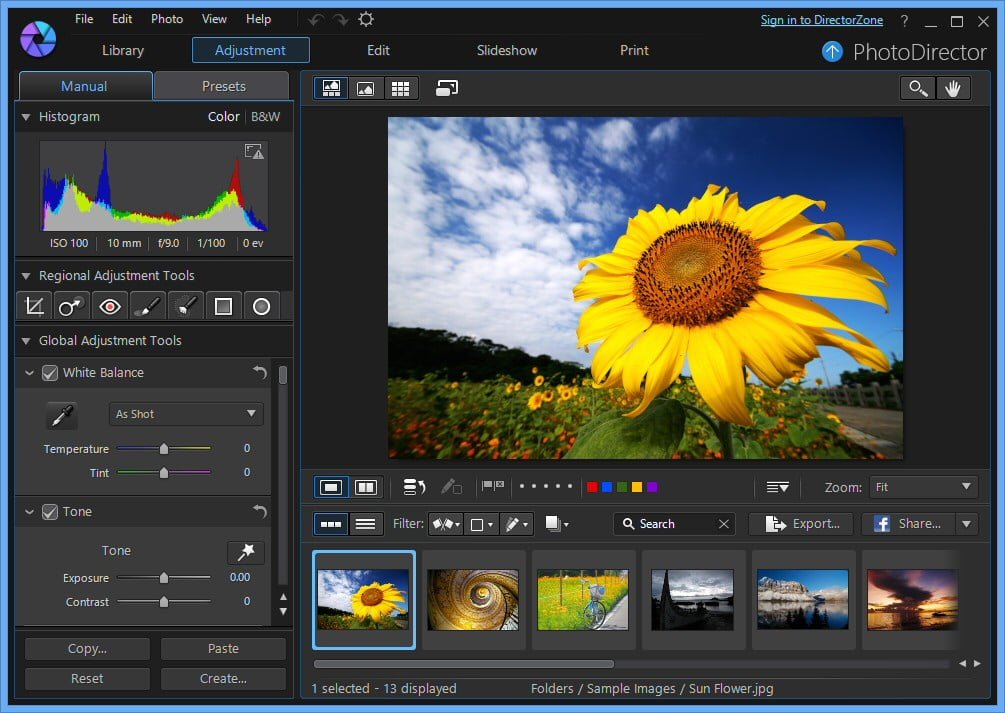 CyberLink PhotoDirector Suite 7.0.7504.0 Multilingual
Total Photo Adjustment Plus Video Color Grading. PhotoDirector 7 Suite offers an extreme blend of features that goes far beyond what you would normally expect to find in photography software. Simplified photo management tools combine with powerfully easy-to-use yet sophisticated adjustment and editing options that offer a complete, end-to-end photo editing and management solution.
Layers
Layers are an integral tool in advanced image editing projects. PhotoDirector now lets you create and edit up to 100 layers per image, with 14 different layer blending modes. Layer management tools include: rename, duplicate, delete, adjust, convert and merge, letting you make the exact modifications needed to create a visual tour de force.
• Global & Regional Adjustment Tools
– Merge up to 5 bracketed shots into a single (HDR) photo with automatic alignment and ghost artifact removal.
– Adjust individual RGB channels to correct tough white balance problems, or to create attractive cross processing effects.
– Draw attention to the focal point of your image by applying adjustments only to that area of your photo.
– Using gradient masking techniques you can create miniature model "tilt-shift" effects for your photo
– Make all your shots crisp and clear, no matter what time of day you shoot. Remove artifacts from shots taken at high ISO, or in low light conditions.
– Choose from a range of photo presets including HDR and Lomo for quick, creative image adjustments.
• Pro Blur Tools
– Use the linear, circular, or brush tool to create different blurred regions.
– Choose from one of 4 shapes to create a unique aesthetic feeling with the Bokeh blur.
– Add zoom or motion effect on photos with the radial and focal zoom blurs.
– Use the EXIF data from your shots to instantly and accurately fix common lens flaws.
– Correct barrel distortion, vignetting and chromatic aberration.
• With OpenCL Support
• Body & Face Beautification Tools
• Latest Camera Format and Lens Support
• ColorDirector 4
• Adjust Highlights and Shadows
• Bring Out Details in Lowlight
• Create Dynamic HDR Videos
• Intelligent Motion Tracking
Operating System:
– Microsoft Windows 10, 8/8.1, 7, Vista (32bit/ 64bit)
New in Version 7.0.7504.0:
• Fixes problems uploading slideshows to YouTube.
• Fixes decoding issue when importing RAW photos.
• Fixes hanging issue when merging RAW files.
Improves compatibility with the following cameras:
• Fujifilm X-Pro2 / X-E2S
Adds new lens profiles for the following lenses:
• Panasonic LEICA 25mm f1.4
• LUMIX G Vario 7-14mm f4 ASPH
• Canon EF-S 18-135mm f3.5-5.6 IS STM / EF 50mm F/1.4 USM
• Sony E PZ 18-105mm F4 G OSS
• NEX E 24mm f1.8 za
• NEX E 18-200mm f3.5-6.3 OSS
• NEX E 10mm-18mm f4 OSS
• Zeiss DT 16-80mm f3.5-4.5 ZA
• Polaroid Cube
• Minor bug fixes.
Reg Key Provided With Instructions Text File