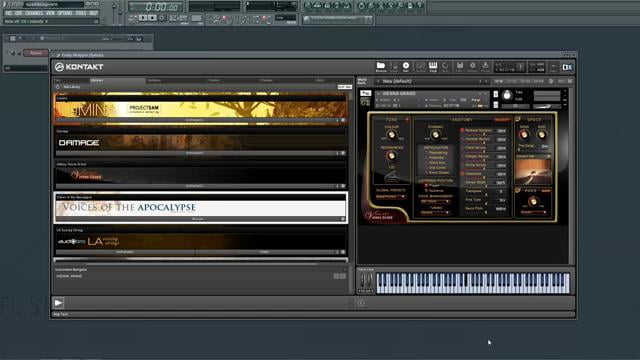 Year of release : 2014
Manufacturer : Bassgorilla
Manufacturer site : www.bassgorilla.com/bg-course/music-theory-electronic-musicians-varien/
Posted by : Varien
Duration : 02:14:31
Type of handing out material : Video Tutorial
Language : English

Description : This course is about how to use different types of chords in music, and this is essential knowledge you need to know if you want to write chords that make sense musically. Enhance your skills with this awesome video from the inimitable Varien!
If you are a woman, you will be able to muster. Boost your skills with this!
By the end of this course, you will have the knowledge to:
you can write melodies musically
Produce a wide variety of chords to use in your music using your knowledge of scales
create interesting chord progressions using your chords
spice up your chord progressions with a range of techniques
Write melodies and harmonies over your chord progressions that resonate with your listeners
you love your music
Compose a track.
Content
Lesson 1 – Names of the Notes
Lesson 2 – Scales
Lesson 3 – Intervals
Lesson 4 – Chords
Lesson 5 – Chord Progressions (Part 1)
Lesson 6 – Chord Progressions (Part 2)
Lesson 7 – Time Signatures and Note Length Values
Lesson 8 – Melody Writing
Lesson 9 – Putting it All Together
Lesson 10 – Bonus – Varien Chord Progressions
Sample files : none
Video Format : MP4
Video : AVC, 640×360, 16: 9, 20.006 fps, 112 Kbps
Audio : AAC, 48.0 KHz, 51.5 Kbps, 1 channel