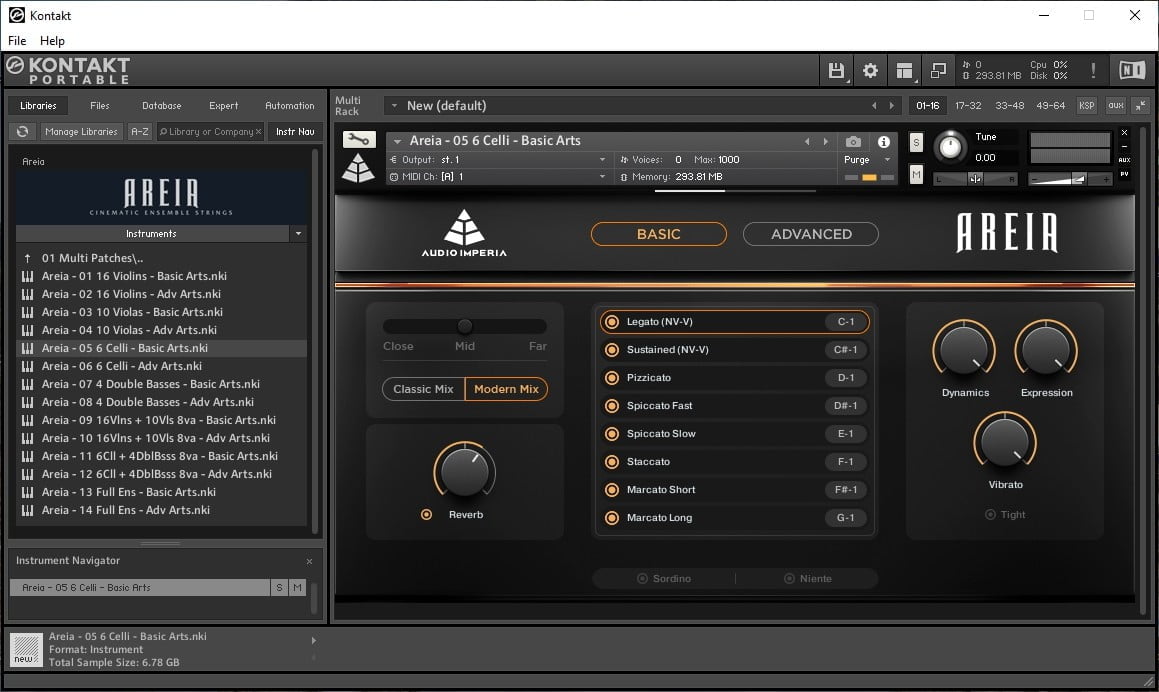 Publisher: Audio Imperia
Site: audioimperia
Format: KONTAKT | PLAYER 6.2.2+
Quality: 24 bit 48 kHz stereo
---
Description: Areia is a cinematic string ensemble software tool created for Kontakt that combines the most requested features in one product: detailed realism with expressive emotion and range, and lush Hollywood sound – from gentle and mellow to aggressive and epic
Completing Your Collection – Areia completes what we started at Jaeger and Nucleus, with two of our award-winning flagship products. It adds over 10 new articulations to broaden your palette of string sounds for maximum expression.
Recorded at Capellen Music Production – Superb array of string players, incredibly balanced space, state-of-the-art equipment and an exceptional team of sound engineers. Put it all together and you have an authentic Hollywood sound.
Excellence in Technique – High quality standards are at the core of our philosophy. All of our sample libraries are meticulously crafted and each sample is treated like a jewel: carefully polished to reveal its full shine. This ensures smooth music playback. Carefully synchronized sample triggers ensure playback never gets out of sync while providing maximum realism.
Simple, well thought out interface – We love simple yet effective things. Countless hours have been spent creating one of the easiest-to-use interfaces in the industry. Whether you are a beginner or an experienced pro, we have you covered.
Realistic Con sordino – Nothing beats the nuances and subtleties of real Con sordino samples. The con sordino was recorded to sustain all the instrumental sections in three dynamic modes, vibrato and non-vibrato. In addition, an emulated conordino is available for other articulations.
Phrasal spiccato – Nothing beats a stream of realistic spiccato phrases. To do this, we recorded phrases, and then built multisamples from them. The result: the most realistic and playable spiccato you'll ever play.
Specifications
True Hollywood sound – all the way from delicate and soft to aggressive and epic.
4 mic positions and 2 ready-to-go mixes (Classic + Modern).
Individual Instrument Sections, Pre-Orchestrated Ensembles, and Full Ensembles.
Wide range of articulations.
True Legato for all instruments.
Approximately 68 GB installed (NCW format).
Made for the free Kontakt Player, Version 6.2.2 or higher.
NKS compatible.
---