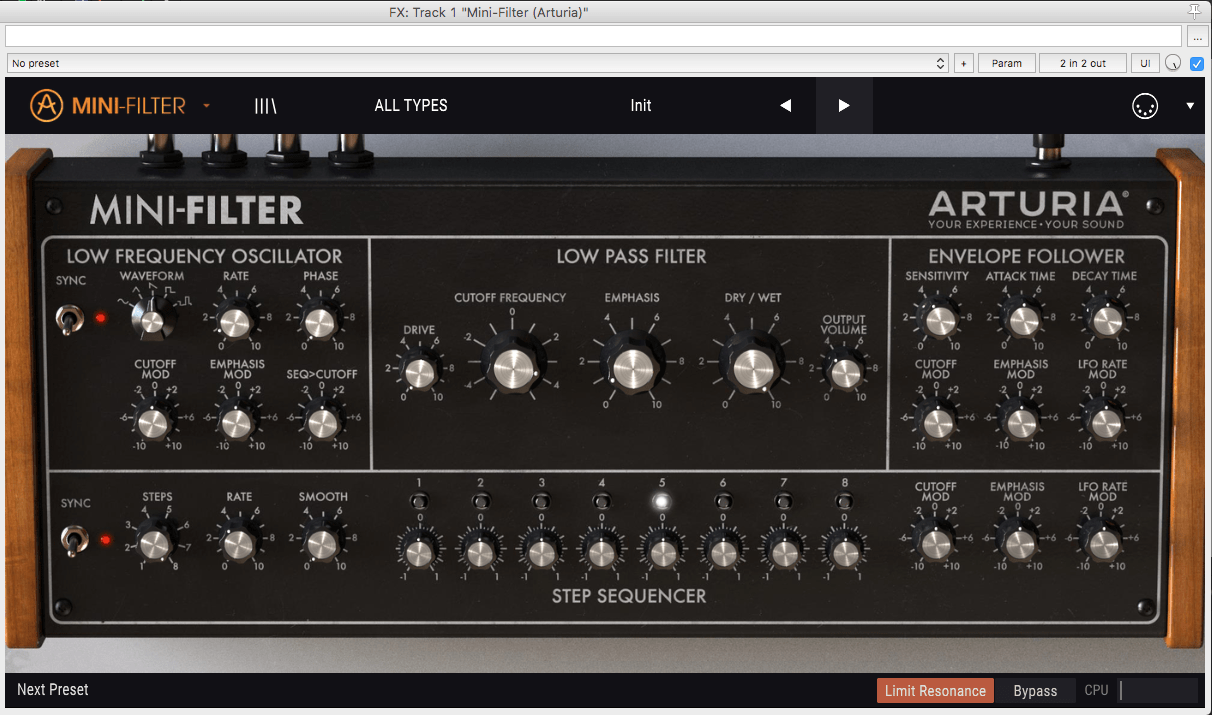 Release Year : 2019
Version : 1.2.0.389
Developer : Arturia
Developer's site : arturia
Platform : Intel only
Interface language : English
Tablet : Present (Replacement Files)
System requirements : 10.11+: 4 GB RAM; 2.5 GHz CPU.
1GB free hard disk space
OpenGL 2.0 compatible GPU
---
Description : Have you ever wanted to use one of the most famous filters in the world in your DAW?
The classic filter from our recreated Mini V software tool is now in a special plugin. You can now add the familiar filter sound to warm or smooth your sound, or add sweetness to sensitive recordings.
The Mini-Filter also includes a powerful modulation section consisting of an envelope follower, LFO, and step sequencer. The patch manager is also integrated with a set of presets to inspire your creativity.
An important, expressive and creative tool for any producer or performer.
Release note:
Simpler crack = faster loading time compared to Hexwars release
It's an early Christmas for Mac users! I spent 50 plus man hours reversing these Arturia plugins, much more if we don't count just this past week. It was by far the most requested in my PMs despite me owning legit V collection 7. A huge amount of work goes into this and the measly 2-3 dollars I get from downloads makes it very difficult sometimes as I have to dedicate whole days to these things, 12 hours plus, and lose spending time working making music or spending time with my family so if you want to support me and allow me to continue to release more in the future please consider supporting me by buying a premium account through my referral links in the Support Me.txt file
Some notes about the plugins – testing in Ableton Live 10 some of the VST3 plugins crash when you delete them from a track, this is a problem for legit users too. VST and AU are not affected despite the AU wrapping the VST3 plugin – more reason to just switch to AU full time so you can use Live 10.1.4 too. AAX is working as it is wrapping the VST3 in Library / Arturia / PRODUCT NAME. Do not remove Arturia Software Center. Make sure to read instructions carefully – CASHMERE