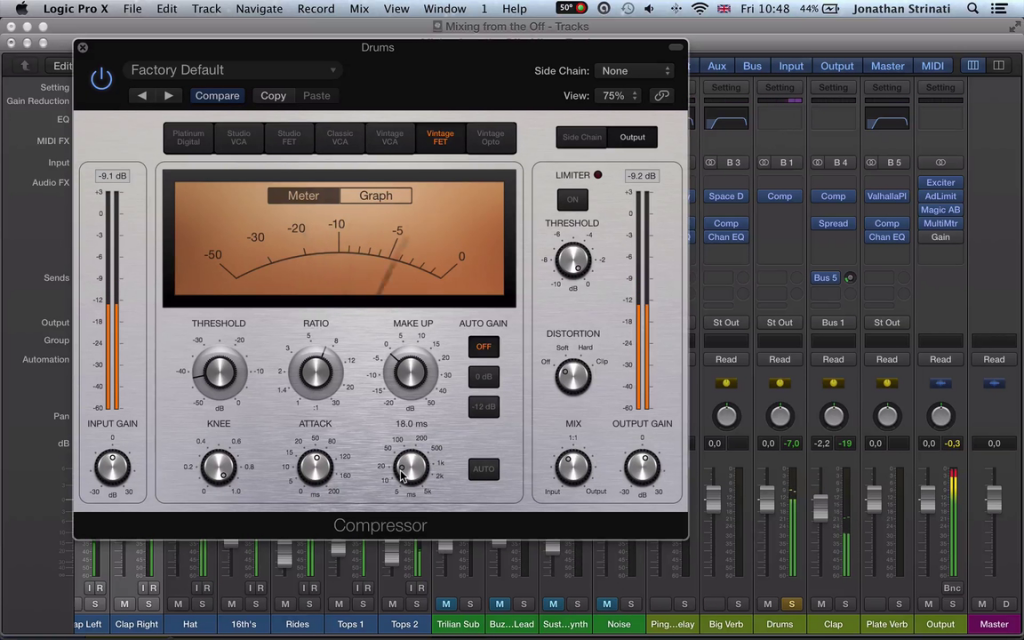 Year of release : 2016
Manufacturer : ADSR Sounds
Manufacturer website : www.adsrsounds.com/product/courses/mixing-techniques-in-logic-pro-x/
Posted by : Jonny Strinati
Duration : 03:27:51
Type of handing out material : Video lesson
Language : English

Description : In this video course, Jonny Strinati tells you about mixing in Logic Pro X. Approaching the mixing process in Logic Pro X from various angles, Jonny will help you optimize your workflow and give you practical and creative possibilities to improve your mix.
---
In this 15-part video course, Jonny Strinati tackles the subject of mixing using Logic Pro X head on.
It will be your choice.
It is a good idea to check it out.
After mixing, you can mix and match the mix patterns.
It is a lot of ways to play music. .
In the case of the mix, you can be able to use your own system.
Content
01 Setting up a mix template
02 Setting levels
03 Mixing from the off
04 The stripped back approach
05 Printing tracks
06 Mixing and EQing bass drums
07 Mixing sub frequencies
08 Bass mixing tips
09 Reducing harshness in your top end
10 Eqing resonant frequencies
11 Drum bus processing
12 Bus send processing
13 Creative use of side-chain compression
14 Adding width
15 Referencing mixes
Sample files : none
Video Format : MP4
Video : AVC, 1152×720, 16:10, 29.970 fps, 1 978 Kbps
Audio : AAC, 44.1 KHz, ~ 64.0 Kbp, 2 channels