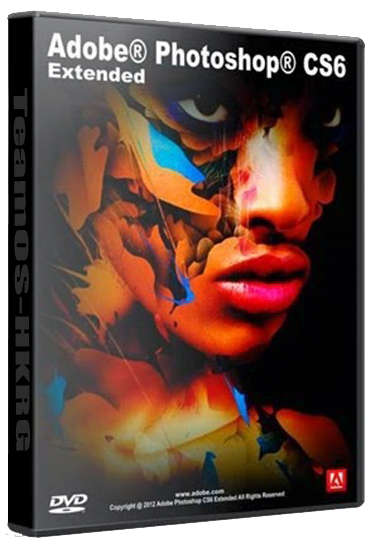 ================
[Software INFO:]
================
Adobe Photoshop CS6 13.0.1 Bonus Nik Software Complete Collection 09.2012 | 1.67 GB
Adobe Photoshop CS6 – a program for processing raster graphics. Supports numerous graphic formats. Adobe Photoshop allows you to create new images and edit them. Photoshop used to create photorealistic images to work with color scanned images, retouching, color correction, transformation of graphs, color separation, etc. Adobe Photoshop has all the methods of working with bitmaps, in this case is to work with layers and uses contours. Program is the undisputed leader among the professional graphic editors due to its widest possibilities, high efficiency and speed. Adobe Photoshop provides all the necessary tools for correcting, editing, preparing images for printing and high quality output.
Nik Software Complete Collection – the most complete collection of plug-ins from one of the best manufacturers of plug-ins for Adobe Photoshop. Complete Collection includes the full set of plugins for
Adobe Photoshop , Lightroom and Aperture including: Dfine , Viveza , HDR Efex Pro , Color Efex Pro , Silver Efex Pro and Sharpener Pro. With these plugins you can adjust the sharpness of digital image, perform color correction, retouching, styling, get rid of any type of noise in the picture, brightness, adjust the contrast and color saturation of individual objects or areas of the photograph.
Nik Software Sharpener Pro – professional plug Adobe Photoshop, designed to adjust the sharpness of digital photos. Allows you to work with 16-bit images without the need to translate them into 8-bit. The preview area allows you to while working to see how the picture quality depending on the applied effects. The plugin works with Adobe Photoshop, Adobe Photoshop Elements, as well as with any graphics editor that supports work with filters and plug-in Adobe Photoshop. A rich set of new features introduced in the updated product, allows a huge range of tasks – from pre-sharpening files RAW, obtained from cameras, before the final sharpening allowing for the display technologies.
Nik Software Color Efex Pro – a great plugin for Adobe Photoshop. This is a powerful set of filters for processing images, recommended anyone with a digital camera. The structure includes 75 plug-in filters, and 250 effects designed to enhance photos with color correction, retouching and many other operations. The set is designed for both professional designers and amateurs alike.
Nik Software Silver Efex Pro – plug-in created to help photographers and allows styling of contemporary digital images under stylish (20 styles) black-and-white pictures. I do not know who needs it, but if needed, it is better to use Silver Efex with its proprietary technology U Point, which allows processing images in the manual and automatic modes.
Nik Software Viveza – excellent plug-in that extends the functionality of a set of tools for editing digital images in Adobe Photoshop. With this application users can adjust the brightness, contrast and color saturation of individual objects or areas of the photograph. The program will allocate the necessary objects and creates masks in the automatic mode, allowing professionals to work more productively.
Nik Software Dfine – plug-in will allow you to get rid of noise and color collection of digital photos. Initially, almost all digital cameras have a disadvantage and create unwanted noise. The amount and types of noise in the image, as a rule, depend on the quality and type of cameras image sensor.
Nik Software HDR Efex Pro – tool for creating HDR (High Dynamic Range) images. Created to help professional and amateur photographers to quickly and easily improve the full range HDR.Novy HDR Efex Pro overcomes the limitations that exist in other similar programs with a revolutionary approach "all-in-one", which allows you to create realistic and creative effects in a single instrument. The program is implemented as a standalone application and as a plug for the graphic editor Adobe Photoshop.
Nik Color Efex Pro CE for Nikon Capture NX2 – large collection of photographic filters for Adobe Photoshop, which are designed to improve your digital photos.
The package includes 52 filters and 250 different effects. They help to perform color correction, retouching and many other operations. The interface package is designed as plug DigitalFilmTools with the possibility of increasing the window size and viewing of images before and after applying the selected filters and effects for Capture NX 2.
================
[INSTALL NOTES]
================
Step 1: unpack rar archive
Step 2: run the setup
Step 3: Use the given keygen and other instructions to activate pghotoshop and plugins
Step 4: Enjoy and Support Developers, Buy It, They Deserved It!
Please use WINRAR to EXTRACT FILES. Thank You
!! PLEASE SEED !! PLEASE SEED !! PLEASE SEED !!
THAT IS WHAT I ONLY NEED FROM YOU to KEEP THIS TORRENT LIVE. THANK YOU!!!
PS : If You got an error while extracting while others are working try diferent directory path in your PC. Somtimes if you got a long directory path while extracting it will giv you an error. To solve this issue , as an example just paste the tgz file in C drive and extract (just inside the C drive not with in any other folder). Hope your Understand
If You Like This Torrent Please Support the Authors by Purchasing It!.. Thanx