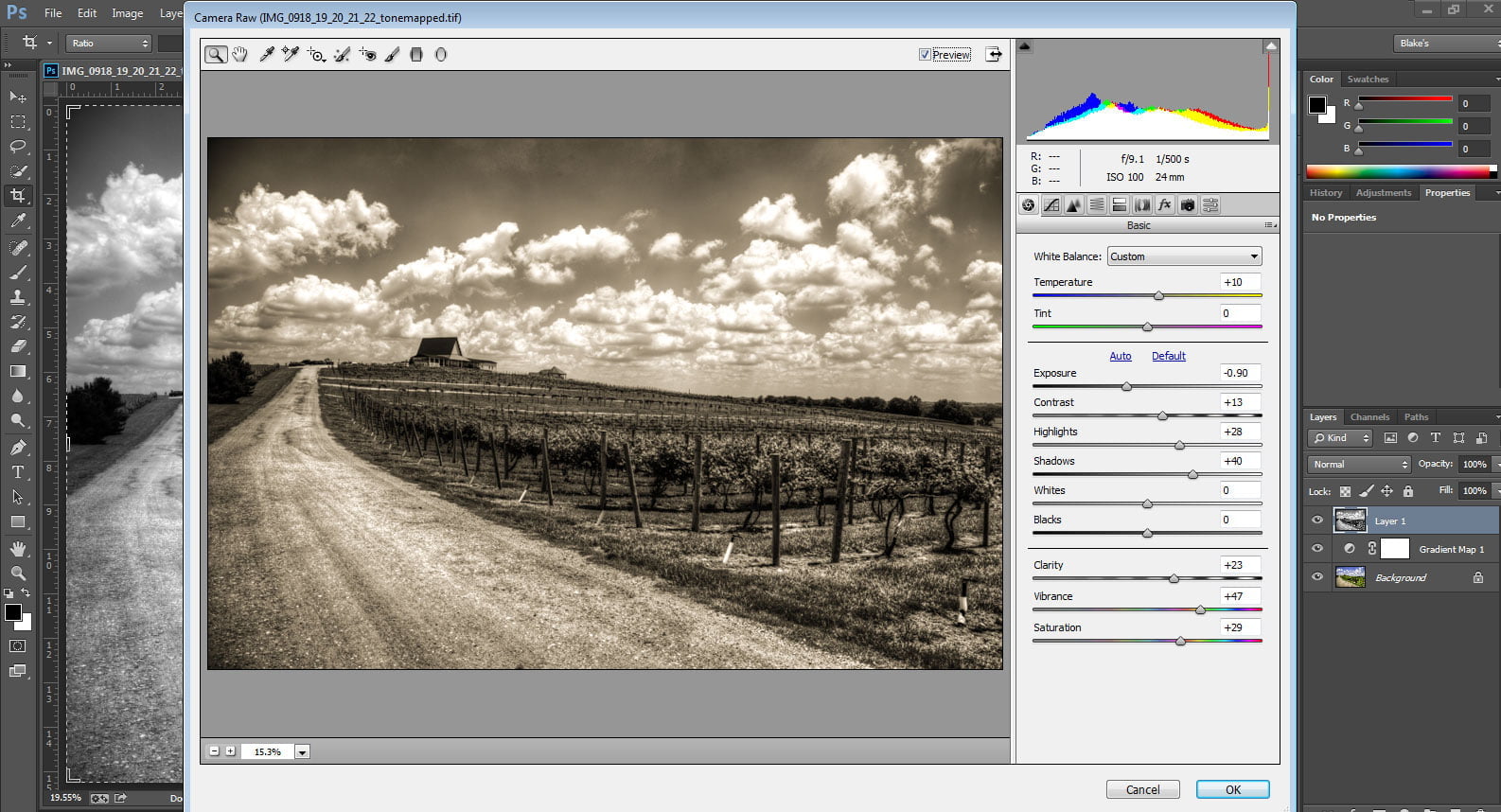 Adobe Photoshop CC 2017 – the new, following the CC version of the program for processing raster graphics. It supports numerous graphic formats. Adobe Photoshop allows you to create new images and edit them. Photoshop used to create photorealistic images to work with color scanned images, retouching, color correction, transformation of graphs, color separation, etc. Adobe Photoshop has all methods of working with bitmaps, in this case is to work with layers and uses contours. The program is the undisputed leader among the professional graphic editors due to its widest possibilities, high efficiency and speed. Adobe Photoshop provides all the necessary tools for correcting, editing, preparing images for printing and high quality output.
Better ways to deliver your best work.
See how the latest release helps you quickly turn any idea into incredible work with easy access to the templates, tools, and stock assets you need.
Go from blank page to brilliant.
All your assets. Always at your fingertips.
Adobe Stock built right in.
Spend less time searching and more time designing with more than 60 million high-quality images, graphics, videos, 3D objects and our Premium collection inside your apps. With built-in templates for web, print, mobile and more, you can dive right into your designs.
Make something now.
Get the most out of Photoshop and Creative Cloud with our latest tutorials for graphic design, photography, mobile and web design, and more.
What's New in Photoshop CC (2017):
In-app search
Tighter integration with Adobe XD
Now you can copy SVG elements to your clipboard to easily paste Photoshop design assets into Adobe XD.
Get started faster
Jumpstart design projects with easy access to presets as well as free Adobe Stock templates that you can access right from File > New.
Stock templates, 3D objects, and search
Adobe Stock marketplace now includes design templates and 3D objects, plus you can drag and drop Stock search results from your Library panel right into your canvas and start using them right away. Right-click on a stock image to do a visual search for similar images.
Enhanced Properties panel
Support for SVG color fonts
Access any SVG font installed on your system from the Photoshop Font menu. Great for responsive design, SVG fonts support multiple colors and gradients, and they can be raster or vector.
New Creative Cloud Libraries capabilities
Libraries in Photoshop now support Adobe Stock templates. Plus, Send Link has been updated so you can share read-only access to a public library. When you follow a library, it appears in your Library panel and updates automatically.
Creative Cloud Assets improvements
Archive and restore all your assets stored in Creative Cloud, including the ones in your Creative Cloud Libraries, assets created with CC desktop products, and mobile projects.
Introducing Typekit Marketplace
Now you can buy fonts from some of the industry's biggest names and use them in your Photoshop projects. Typekit uses its font sync and web technologies to deliver your Marketplace fonts anywhere you need them.
Better overall performance
Photoshop now works more efficiently thanks to performance improvements, including a faster Liquify tool.
And so much more
Also includes: The ability to adjust the eyes independently in Face-Aware Liquify, an improved user experience for Match Font, and more.
Interface languages: English, Spanish, Italian, German, Polish, Russian, Ukrainian, French.
Notes to the portable Assembly:
1 Select interface language to run portable Assembly will be using LanguagePhotoshop.exe near PhotoshopPortable.exe
2 Includes a module Camera Raw 9.6.0.625 (drive:..Photoshop17AppPsRequiredPlug-InsFile Formats), but there are no profiles lenses. To add profiles lenses Camera Raw and Lens Correction download them further and extract in "drive:..Photoshop17AppPsResourcesCameraRaw" (originally in portable Assembly is just a blank template). If you need some time off Camera Profiles and Lens Profiles (to the same and run the program to accelerate), then remove them is not necessary: just put in the beginning of the folder name CameraRaw the sign "-" or another (example: "-CameraRaw"), and to enable produce the opposite effect.
3 Finally, a little tip: after you close the program, especially if you work with flash, wait a few seconds before the new start (or before removing a USB device), because the program needs some time to migrate from the system and registry in your folder made her change and delete traces behind.
Plugins Google Nik Collection 1.2.11
Analog Efex Pro 2.0.12
Color Efex Pro 4.3.24
Dfine 2.2.21
HDR Efex Pro 2.2.24
Selective Palette 2.1.28
Sharpener Pro 3.1.21
Silver Efex Pro 2.2.24
Viveza 2.1.21
OS: Windows 7 / 8 / 10 (32-bit / 64-bit)
Size: 1.71 GB