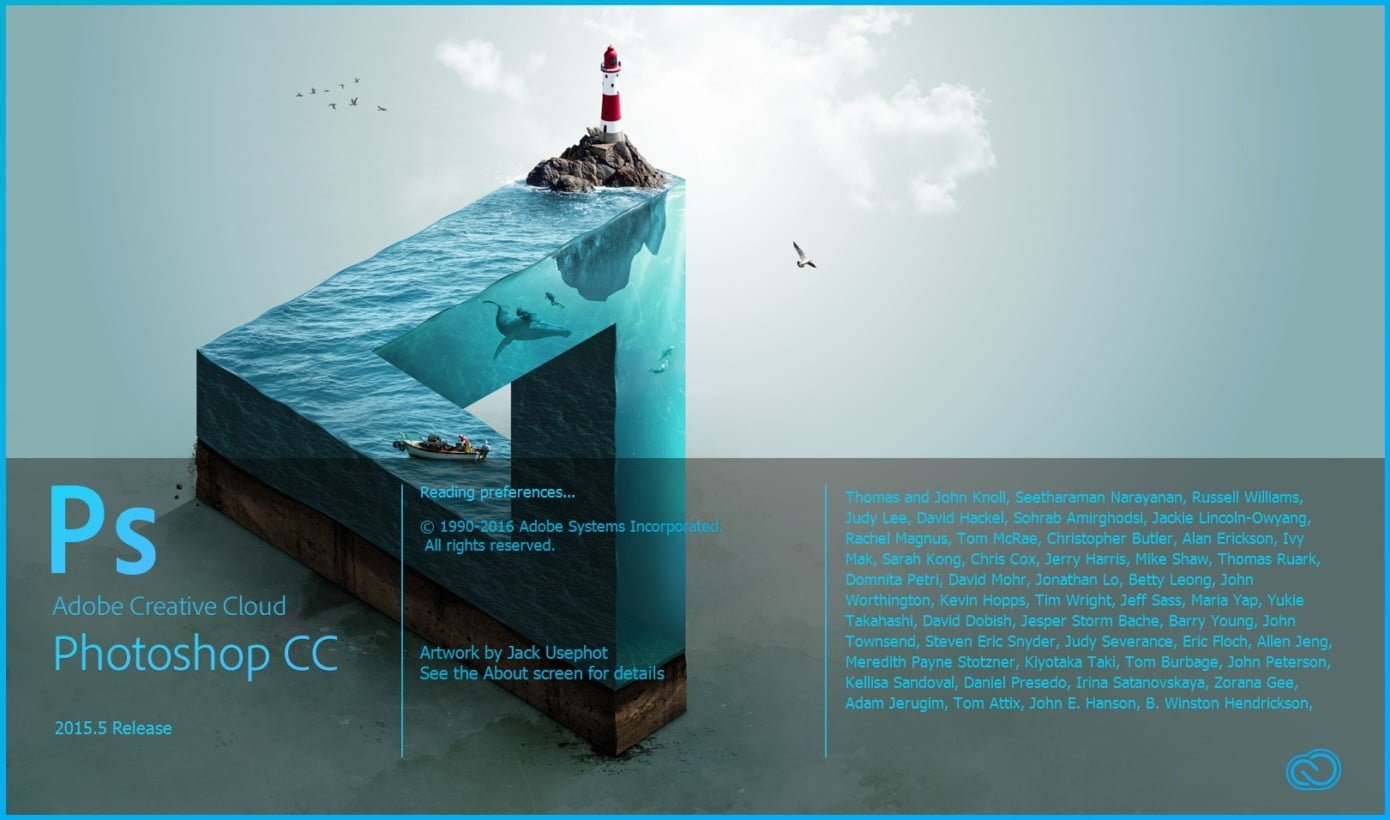 Adobe Photoshop is a professional software for digital image quality, effects and berbagaimacam changes that can be adjusted to what you expect. This software includes the most advanced tools to work with images and new possibilities for creative ideas Significantly improve productivity. Allows you to edit images and create also three-dimensional graphics, two-dimensional projects and movie
List of changes
What changed me:
– Initial 32-bit and 64-bit distributions are processed and merged into the good old installer to select components and interface language.
– In the resulting distribution, saved only Russian and English language packs. Other excluded.
– In the resulting distribution is not enabled service installer Creative Cloud, established the source distribution is mandatory.
– A number of the original files installer replaced with patched (cracked Painter ), so the opportunity to integrate the updates in the distribution.
– The distribution integrated update for Adobe Camera Raw to version 9.6.126.
– The distribution is integrated into the plug, preventing the mandatory installation of spyware update for Adobe Application Manager to the version of the update 14.
– Fixed a problem with the plug-ins available when using both distributions bit of both (judgment of Painter ).
– In the folder Crack within the image are a set of tools and detailed instructions to register Adobe Photoshop CC 2015.5.
– to the installer added a menu similar to the Box-version. Made it in the image and likeness of a similar menu for Photoshop CS4.
assembly Author : m0nkrus
Language: English / Russian
Treatment: complete
Type of medicine: keygen + patch
System requirements:
– the Intel the Core 2 processor or AMD Athlon 64; 2 GHz or faster
– Microsoft Windows 7 with SP1, Windows 8.1 or Windows 10
– 2 GB of RAM (8GB recommended)
– 2.6 GB of free hard disk space to install the 32-bit version; 3.1 GB of free hard disk space to install the 64-bit version; during installation requires additional free space (can not install on removable storage devices based on flash memory)
– A monitor with a resolution of 1024×768 (recommended 1280×800), 16-bit color and 512 MB of graphics memory (1 GB recommended)
– with support system the OpenGL 2.0 We do – to access online services require an Internet connection and registration
Image size and CRC
Image Size: 1.84 GB (1,979,392,000 bytes)
the MD5-sum image: a5f5c18b87d0f6801107f16ee8f97c62
the SHA1 sum-image: 5c245fa7a25742a9ab26fcb1a933f0f63fc4c7b6