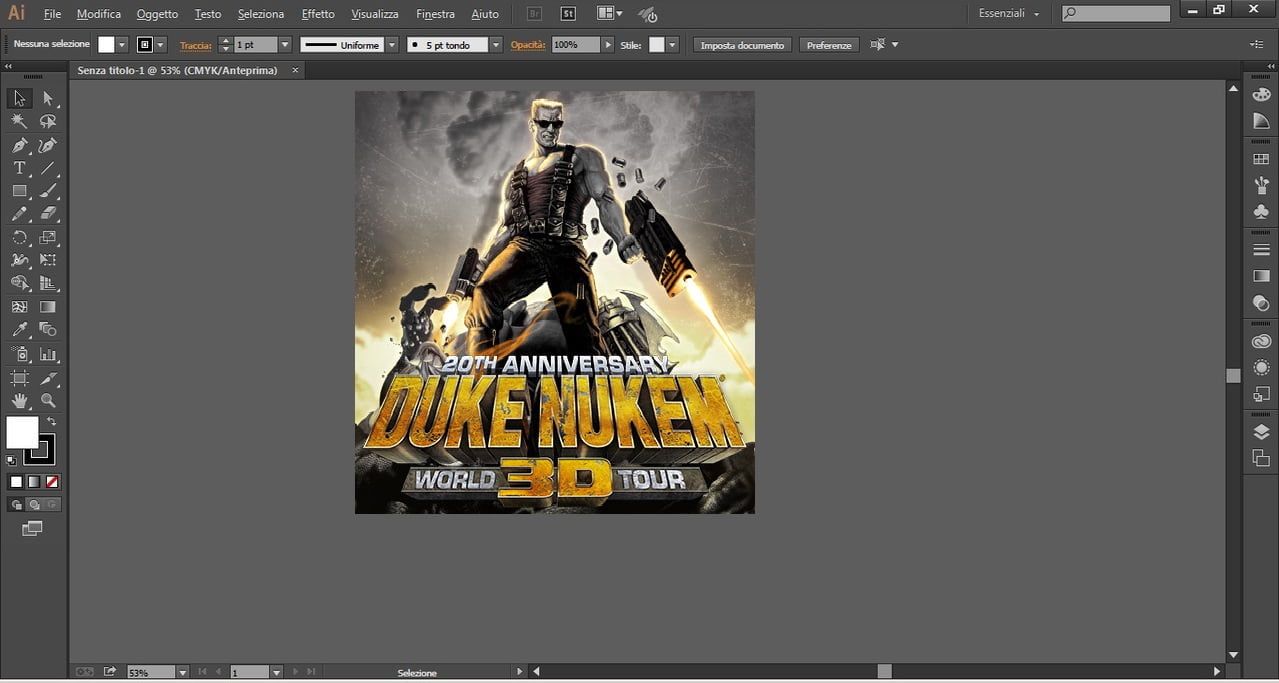 Discover the most advanced and interactive version of Illustrator? ®. With the new dynamic angles, your most extravagant ideas will be indomitable. The basic forms are anything but discounted with the new dynamic angles. You can quickly change the angles to make them rounded, beveled or reversed through appropriate controls on visually graphic.
The new text editing tool lets you enjoy more control over the text: you can move, resize, and rotate individual characters, knowing that the font or the text can be edited at any time. And with Illustrator CC, you can share your projects directly from the application, as well as synchronize colors from Adobe? ® Kuler? ®. A single reference point for all your creative world: only in Creative Cloud.
Illustrator a more connected
Illustrator? ® CC is included in Creative Cloud. This means you have access to all the latest updates and future releases the moment they become available. A rich library continues to expand allows you to access training videos to perfect your skills and become familiar with new tools. And given that Creative Cloud is integrated with Behance? ® you can share your projects and receive at the instant the opinions of creative people around the world.
Text editing tool
Design your text in a whole new way. Now the characters can be manipulated as a single object. Experience all the options available to you, moving, resizing and rotating, with the certainty of being able to change the font or make changes at any time. Now you can also use multi-touch devices, such as mouse or stylus pens.
Images in brushes
Paint with brushes made from a photo. Brushes artistic, Pattern and Dissemination may contain raster images with which you can quickly create complex organic design with simple brush strokes. As with all of Illustrator brushes, the touches can be adapted and modified at will.
OS: Windows 7/8/8.1/10 (x86x64)
Grandezza: 2 Gb + 2.1 GB
Lingue: German, English, Italian, Spanish, French, Japanese, Portuguese, Turkish, Finnish, Danish, Hungarian, Swedish, Russian, Ukrainian, Hebrew, Dutch, Simplified Chinese, Traditional Chinese, Korean, Czech
Requisiti Minimi:
Intel Pentium 4 or AMD Athlon 64 processor
Microsoft Windows 7 with Service Pack 1, Windows 8, or Windows 8.1, Windows 10
1 GB of RAM (3 GB recommended) for 32 bit; 2 GB of RAM (8 GB recommended) for 64 bit
2 GB of available hard-disk space for installation; additional free space required during installation (cannot install on removable flash storage devices)
1024 x 768 display (1280 x 800 recommended)
To view Illustrator in HiDPI mode, your monitor must support a resolution of 1920 x 1080 or more. For more information, see Enhanced Windows Support: HiDPI devices.
Optional: To use GPU Performance (experimental feature): (NVIDIA video adapter listed below (medium/high-end recommended); 1 GB of VRAM (2 GB recommended); and latest NVIDIA drivers for optimal performance (recommended driver version 335.23 or later (for GeForce series), version 332.76 or later (for Quadro series)