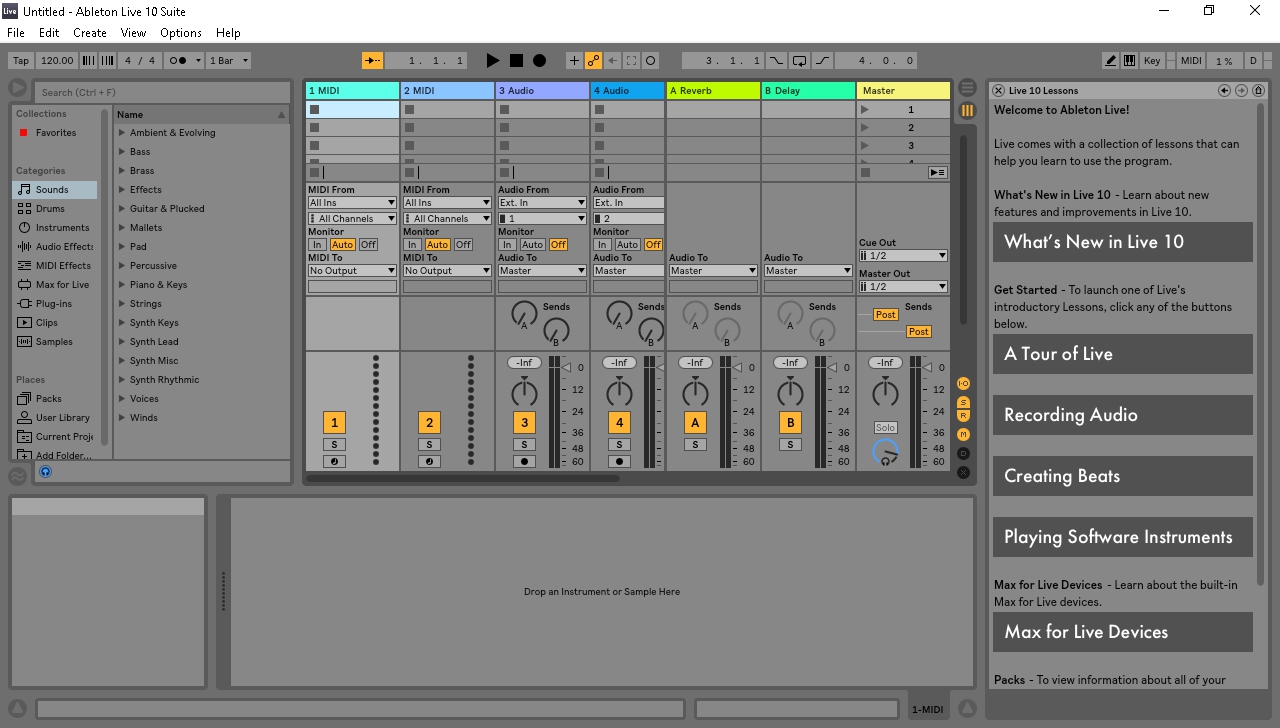 Year / Date of Issue : 05/11/2018
Version : 10.0.2
Developer : Ableton
Developer's site : www.ableton.com
Bit depth : 64bit
Language : Multilanguage (Russian not available)
Tabletka : present
System requirements : Windows:
– Windows 7, Windows 8 or Windows 10
– 64-bit Intel® or AMD multi-core processor. Intel® Core ™ i5 processor or faster recommended.
– 4 GB RAM (8 GB or more recommended)
Mac:
– OS X 10.11.6 or later
– Intel® Core ™ 2 Duo processor. Intel® Core ™ i5 processor or faster recommended.
– 4 GB RAM (8 GB or more recommended)
Description : Ableton Live Suite – a revolutionary solution for music production. First of all, it is a digital sound workstation (DAW) and it should be evaluated as such. It allows you to compose, record, remix, improvise and edit your musical ideas in an audio / MIDI environment. Ableton Live connects your acoustic, electronic and virtual instruments, as well as your digital audio and MIDI sequences, together in one interface with unprecedented ease of use. What distinguishes Ableton Live from the overcrowded market of software sequencers and recording software is a simple and innovative interface that uses 2 intuitive workflow modes. Simply put, Ableton lets you focus on what's really important: on your music.
Ableton Live 10 Suite includes :
Ableton Live with a redesigned and more informative interface
13 tools (including Wavetable, Operator, Sampler, Analog and many others)
56 effects for audio and MIDI processing (including Echo, Pedal, Beat Repeat, Amp, Vocoder, Glue and more)
Advantages of Ableton Live 10 Suite :
Create music in your own way
Everything you need for your creativity is included in the package
Create your own effects and tools with Max for Live
While other DAWs on the market may seem cumbersome in comparison, the Ableton Live interface is very intuitive to use. If you find that the complex interfaces of other DAWs are illogical and unreasonable, the simplicity and elegance of Ableton Live will definitely be a reason for you at least, and in time, perhaps, completely migrate to Ableton.

Sponsored Links