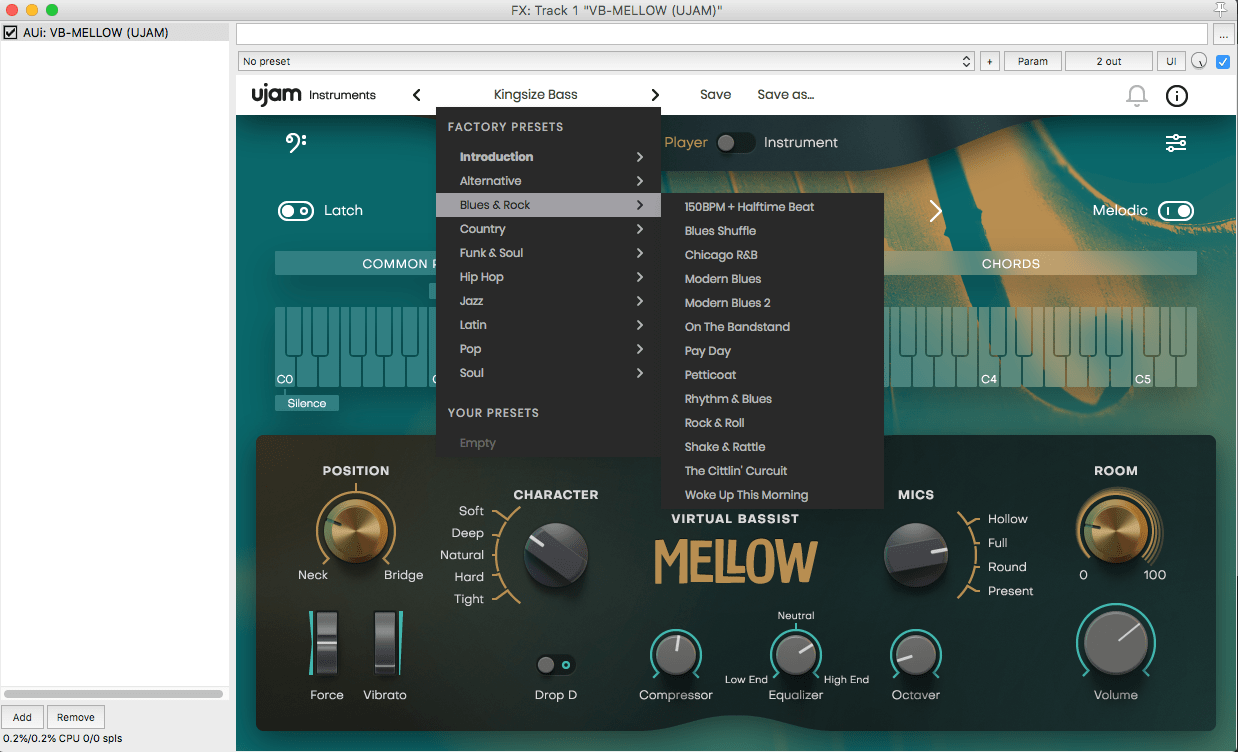 Release Year : 2019
Version : 1.0.1
Developer : UJAM
Developer's site : UJAM
Platform : Intel only
Interface language : English
Tablet : iNTEL
System Requirements : Mac OS X 10.9 or later (You may run it on earlier versions but we don't support them) | 4 GB of RAM | 6 GB of Disk Space
---
Description : Introducing Virtual Bassist MELLOW – a double bass jazz acoustic hipster that contains body, texture and huge bass. As with every UJAM Instruments product, MELLOW uses our design philosophy without disappointment, which means that everyone can use this product to create music faster, better and easier, regardless of their level of musical experience.
From smooth to powerful
40 styles and over 450 phrases
Play the bass from a MIDI controller
Adjust microphones, pick position,
mixer channel and many more
Real recorded room adding amazing
ambience without the mush.
---