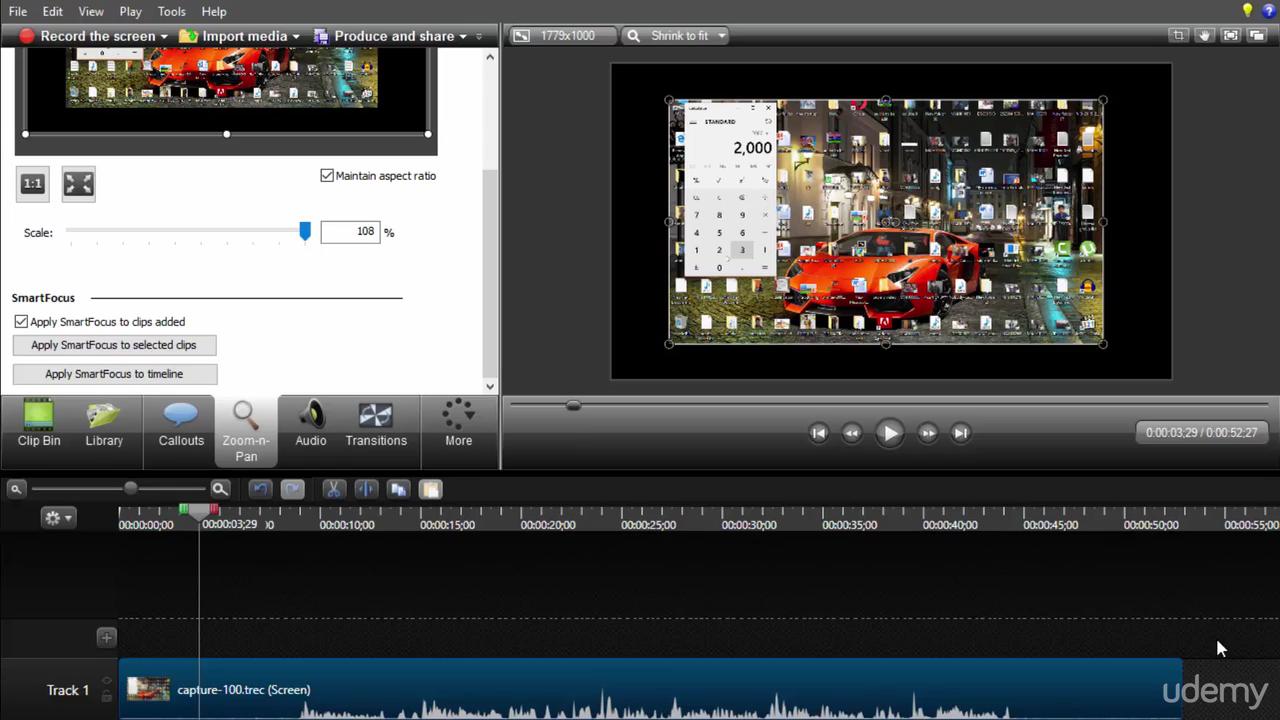 Year of release : 2016
Manufacturer : Udemy.com
Manufacturer site : www.udemy.com/video-and-audio-editing-course-for-youtubers-and-instructors/
By Ammar Pervez
Duration : 02:01:17
Type of handing out material : Video Tutorial
Language : English

Description : Want to learn everything related to the installation of video and audio? Are you a beginner? Or do you have experience in editing audio and video? Are you a professional, but want to improve your skills? Then you are in the right place. We present our video and audio editing course for YouTube users. From this course you will learn all about professional video and audio editing.
A guide for you and instructors. Learn Video and Audio Editing Like Professional.
There are many factors that make up the perfect video. Having a good script. It has never been easier. People can simply pull on their videos. It is a very good quality video. The most important components of the entire film industry. It is no coincidence.
Adding video to your new business toolkit. It's a component of the content marketing strategy.
Audio editing and exporting. In fact, it can often be one of the most time-consuming parts of the post-production process. It has been a lot of effect. or, what's worse, just plain bad.
Want to learn about video editing? Are you a beginner? Are you having experience in audio and video editing? Do you want to improve your skills? Then you are at the right place. It is a guideline for you to learn how to use videos and audios. First course on udemy Is it your dream to become a top YouTuber or the best instructor? If you're there, then you'll be able to edit videos and audios professionally. If you want to learn about audio and video editing. There are some ways to edit your videos using Audacity, Adobe Audition and Camtasia Studio. If you have any ideas, then you can help. It is clear that there is a chance to course.
Content
Section 1: Welcome
Lecture 1 Introduction 03:28
Section 2: Getting Started
Lecture 2 Downloading Camtasia Studio 01:38
Lecture 3 Downloading Audacity 01:48
Section 3: Getting Started With Camtasia Studio Lecture 4
Introduction to Camtasia Studio 02:19
Lecture 5 Understanding Dimensions 03:09
Lecture 6 Understanding the Smart Focus 05:20
Lecture 7 Make Your Videos More Attractive by adding callouts 03:38
Lecture 8 Adding Cursor Effect 05:10
Lecture 9 Understanding the working of Visual Properties 08:06
Lecture 10 More About Animation 05:44
Lecture 11 Understanding the Timeline 03:25
Lecture 12 Understanding the use of different tools 04:31
Lecture 13 Adding Transitions 03:48
Lecture 14 Adding Starting and Ending Effects 03:45
Lecture 15 Understanding the use of Audio Property 07:30
Lecture 16 Adding Captions 02:27
Lecture 17 Exporting your videos correctly 04:45
Section 4: Getting Started With Audacity
Lecture 18 Introduction to Audacity 04:33
Lecture 19 Importing Files 02:46
Lecture 20 Exploring the properties 04:48
Section 5: Editing Your Audio
Lecture 21 How to remove background noise 02:59
Lecture 22 How to add vocals in audio tracks (Only For Musicians) 03:42
Lecture 23 Making sound More deeper 03:24
Lecture 24 Compressing the audio 04:08
Lecture 25 Hard Limiter 01:32
Lecture 26 Use of echo 02:51
Lecture 27 Use of pitch 03:36
Lecture 28 Adding Radio Effect 02:10
Lecture 29 Use of Speed ​​and Tempo 02:30
Lecture 30 Amplifying and Normalizing 02:42
Lecture 31 Exporting your audio correctly 01:07
Section 6: Bonus Lecture for Audacity
Lecture 32 How to edit your audio professionally 01:46
Section 7: Introduction to Adobe Audition
Lecture 33 Downloading Adobe Audition 02:04
Lecture 34 Adobe Audition Interface 02:14
Section 8: Basic Audio Editing with Adobe Audition
Lecture 35 Spectral Frequency Display 01:55
Lecture 36 Noise Reduction / Restoration (Best Method to make your audio sounds good) 02:32
Lecture 37 Amplifing and Normalizing 02:09
Lecture 38 Exporting audio correctly 01:18
Sample files : none
Video Format : MP4
Video : AVC, 1280×720, 16: 9, 30.000 fps, 230 Kbps
Audio : AAC, 44.1 KHz, 56.5 Kbps, 2 channels