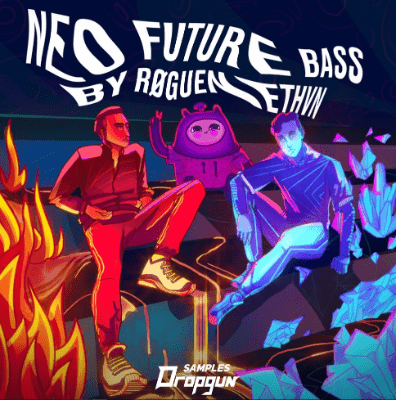 Publisher: Splice
Website: splice.com/sounds/dropgun-samples/neo-future-bass-by-roguenethvn
Format: WAV / NMSV / FXP
Quality: 24 bit 44.1 kHz stereo
---
Description: Welcome to the era of the New Extraordinary Future Bass. Here Trap, Pop and Future Bass meet together to give you a fresh blend that will help you open new horizons for your creativity. The unique duet of two talented musicians RØGUENETHVN put in incredible work and a lot of passion to make this package sound perfect.
In addition to a bunch of audio materials to create your new drop, we have prepared 5 perfect vocals for you from the unique singer FJØRA. The gentle, sharp and bright timbre of her voice will give your track 100% success on the radio and club venues.
Do not miss the chance to make a truly modern and amazing Future Bass tune, add sparkles to your music with Neo Future Bass by RØGUENETHVN.
Content :
274 – Sample
72 – Serum – Massive Presets
---