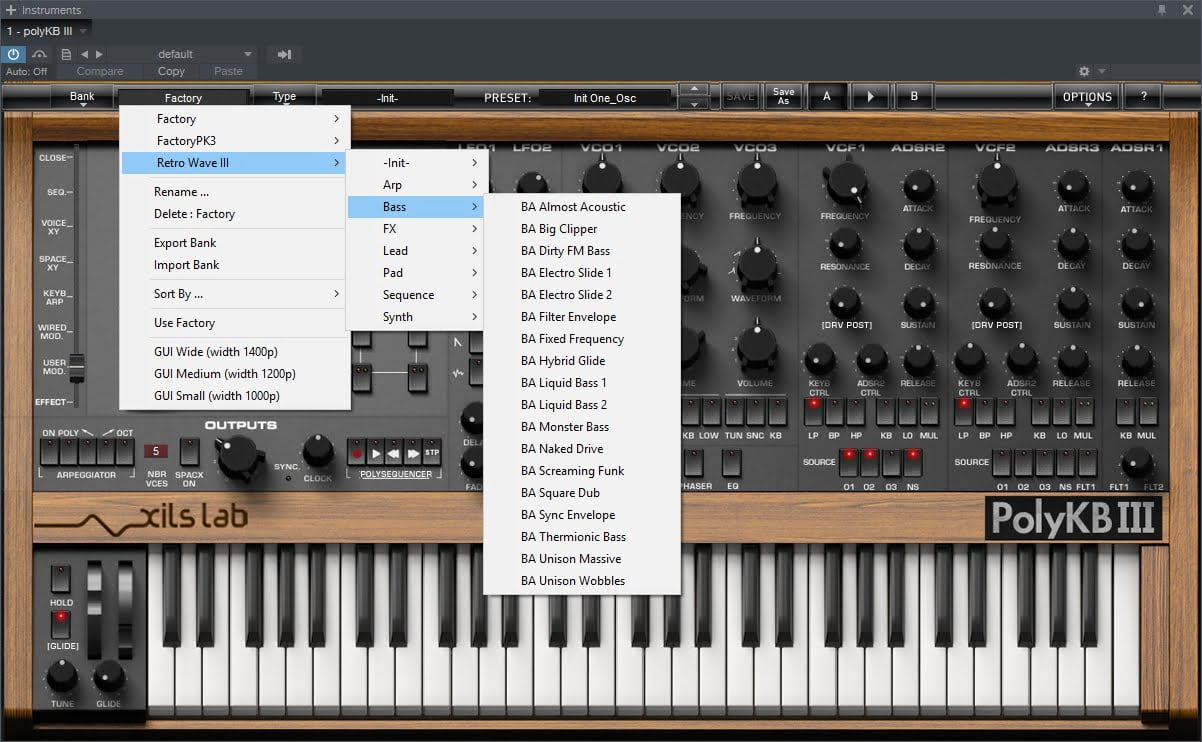 Publisher : Sounds Divine
Website : Sounds Divine
Format : SYNTH PRESET Xils-Lab's PolyKB II / III
Description : "Retro Wave" contains 128 sounds for Xils-Lab PolyKB II / III .
This soundtrack modulates some of the most recognizable sounds of the 70's and 80's, known for famous artists such as Jean Michelle Jarre, Tangerine Dream, Vangelis, The Pet Shop Boys, Human League and Pink Floyd.
These sounds convey the character and atmosphere of the first days of synthetic music and contain smooth funk-basses, circling pads, sequences in the Berlin analogue style, sharp leads, synthetic sounds, classical arpeggios and much more.
Sponsored Links
Installation:
Import the bank in the tool preset manager.