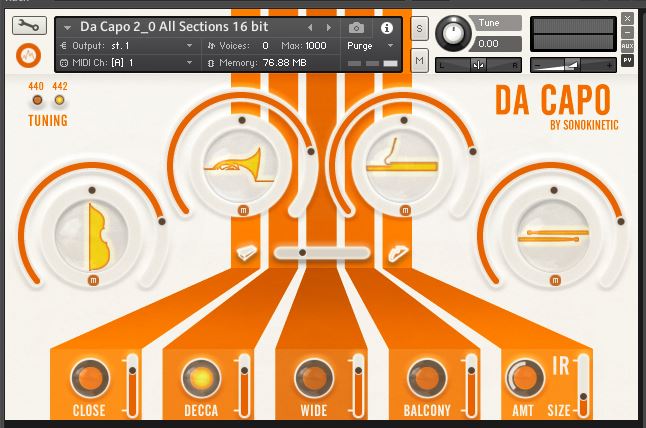 Publisher: Sonokinetic
Website: www.sonokinetic.net/products/classical/dacapo/
Format: KONTAKT
Quality: 24 bit + 16bit 44.1 kHz stereo
---
Description: Da Capo was our first multisampled orchestral product, and its raw and very realistic sound instantly found its place in many patterns and hearts.
Now, after 8 years, we decided to go back to the core of this library – you won't see it from the outside, but the script has been heavily adapted, and we've also removed a lot from the nki core. Sonokinetics has grown so much during this period and we felt that da Capo's beauty needed to be emphasized even more.
We listened to user comments and expanded the range for high notes, made the tool much more efficient and made some interface changes that will help reduce the number of clicks required to get the job done.
Longtime users should feel a huge difference in sound and reproducibility, and new users can buy a great sounding basic orchestra for free without breaking the bank.
---