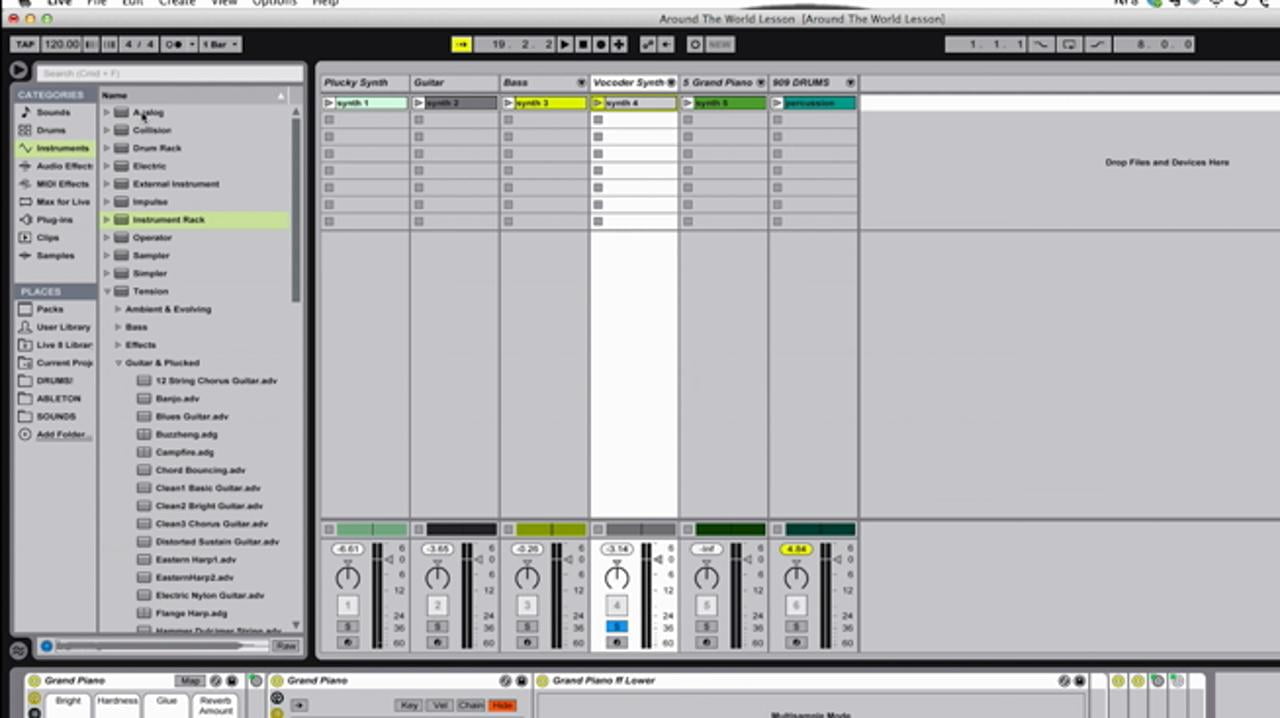 Year of release : 2014
Manufacturer : SkillShare
Manufacturer site : www.skillshare.com/classes/music/Produce-An-EDM-Track-In-Under-An-Hour-in-Ableton/1191546025
Posted by : SkillShare
Duration : 00:36:42
Type of handing out material : Video lesson
Language : English

Description : In less than an hour, you will learn how, with almost no musical experience and no record, you can take and create a dance track with vocals (using a vocoder). You can use these lessons to create your own music.
You need only three things:
– Computer keyboard
– Built-in microphone on a smartphone or computer
– Free copy of Ableton Live (download it for free at ableton.com)
You shouldn't take it if you've ever wondered how it's like. Or, if you want to make it.
In the hour of the song, it's possible to make it. create your own music.
You just need the instruments – just three things:
A computer keyboard
Built on mic on your smartphone or computer
A free copy of Ableton Live (DL it free at ableton.com)
Do you have a single note? A good dancer — it's all there for you.
Content
Welcome!
Intro & Setup 01:01
The Two Views of Ableton 00:18
Load MIDI 01:09
Record Tracks To Arrangement View 00:53
Load Piano 01:33
Load Drums 01:54
Adjust the Buffer & Add Limiter 01:12
Load Synth 1 (Plucky Synth) 02:08
Load Synth 2 (Guitar) 01:08
Load Synth 3 (Bass) 00:52
Load Synth 4 (Vocoder Synth) 01:52
Import Recorded Vocals 02:42
Line Up Vocals 03:10
Looping Vocals 01:38
Vocoding Vocals 02:47
Adding The Auto Filter Intro 04:19
Tweaking The Bass Line MIDI 05:59
Adding A Final Synth Line 01:14
Review 01:02
Example files : present
Video Format : FLV
Video : AVC, 1440×808, 16: 9, 29.970 fps
Audio : AAC, 44.1 KHz, 2 channels
Total Bitrate : 1 906 Kbps