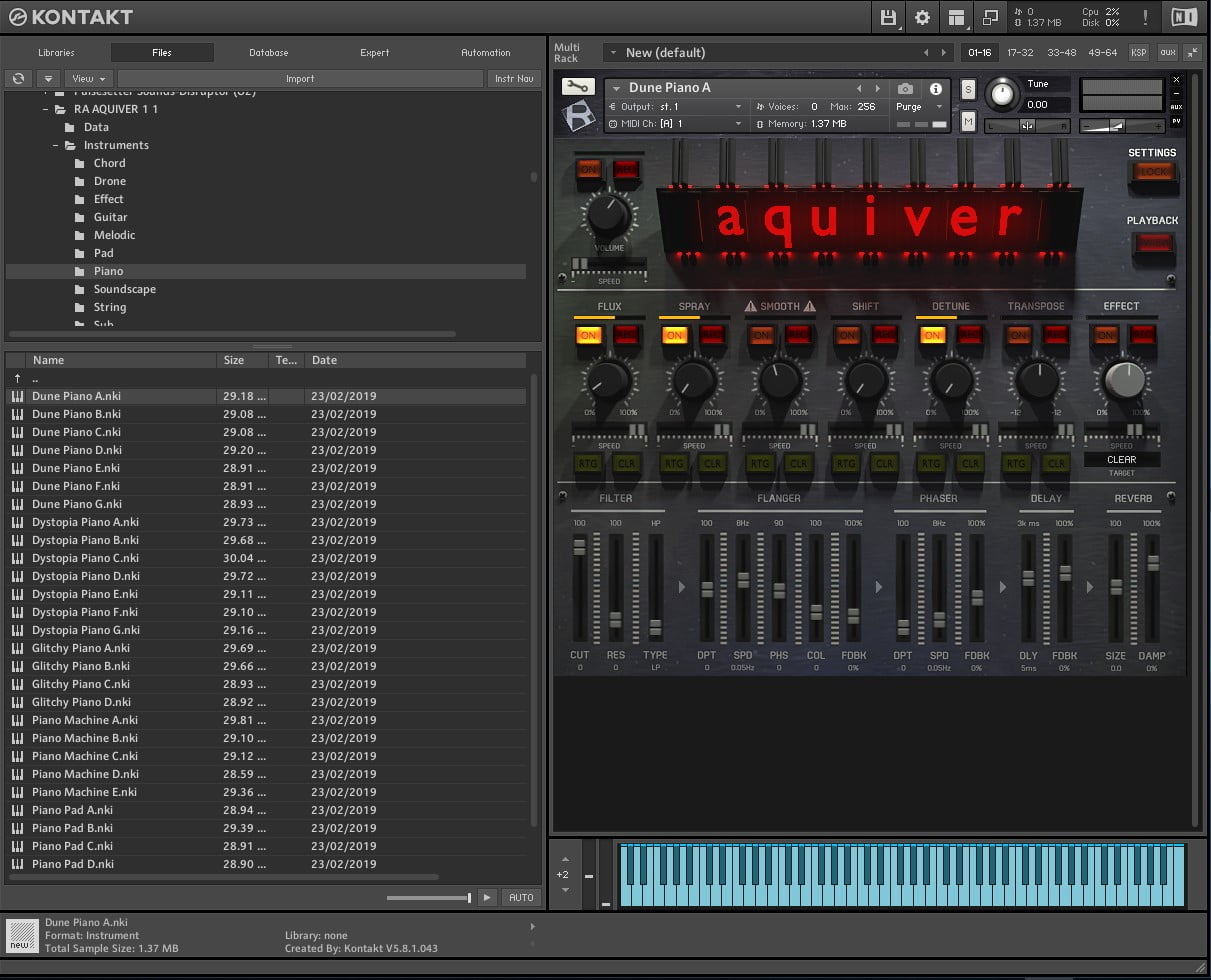 Publisher : Rigid Audio
Website : Rigid Audio
Format : KONTAKT
Quality : 24 bit 44.1 kHz stereo
---
---
Description :
AQUIVER now provides 1000 powerful, deep and soaring granular sounds and weighs about 4 GB.
It works on a special granular engine that can reproduce hundreds of small sounds without significant impact on the processor. AQUIVER is ideally suited for film dubbing, underlining and futuristic sound design.

Full version of KONTAKT 5.8.1+ required!
---
---
Additional Information
It features realtime recording of knob movements, a FX engine with bread-and-butter effects and a unique lock switch. Using that, you can skip through instruments while locking the current settings in place. Perfect for trying out different sounds without loosing current knob and / or effect settings.
A new volume knob with motion recording has been added as well as the possibility to now play back motion recordings in ping-pong (forward / backward) mode for smoother transitions.
WHAT YOU GET
– 1000 preset instruments
– strings, noises, sweeps, textures, atmospheres and soundscapes
– custom low-CPU granular engine
– effects section with filter, flanger, phaser, delay and reverb
– effect settings can be modulated via the effect knob in realtime
– grain control: flux, spray, smooth, shift, detune and transpose
– realtime knob movement recording for interesting patterns
– lock button to switch sounds without loosing current settings
– retrig button for retriggering knob movement recordings
– low CPU and memory footprint