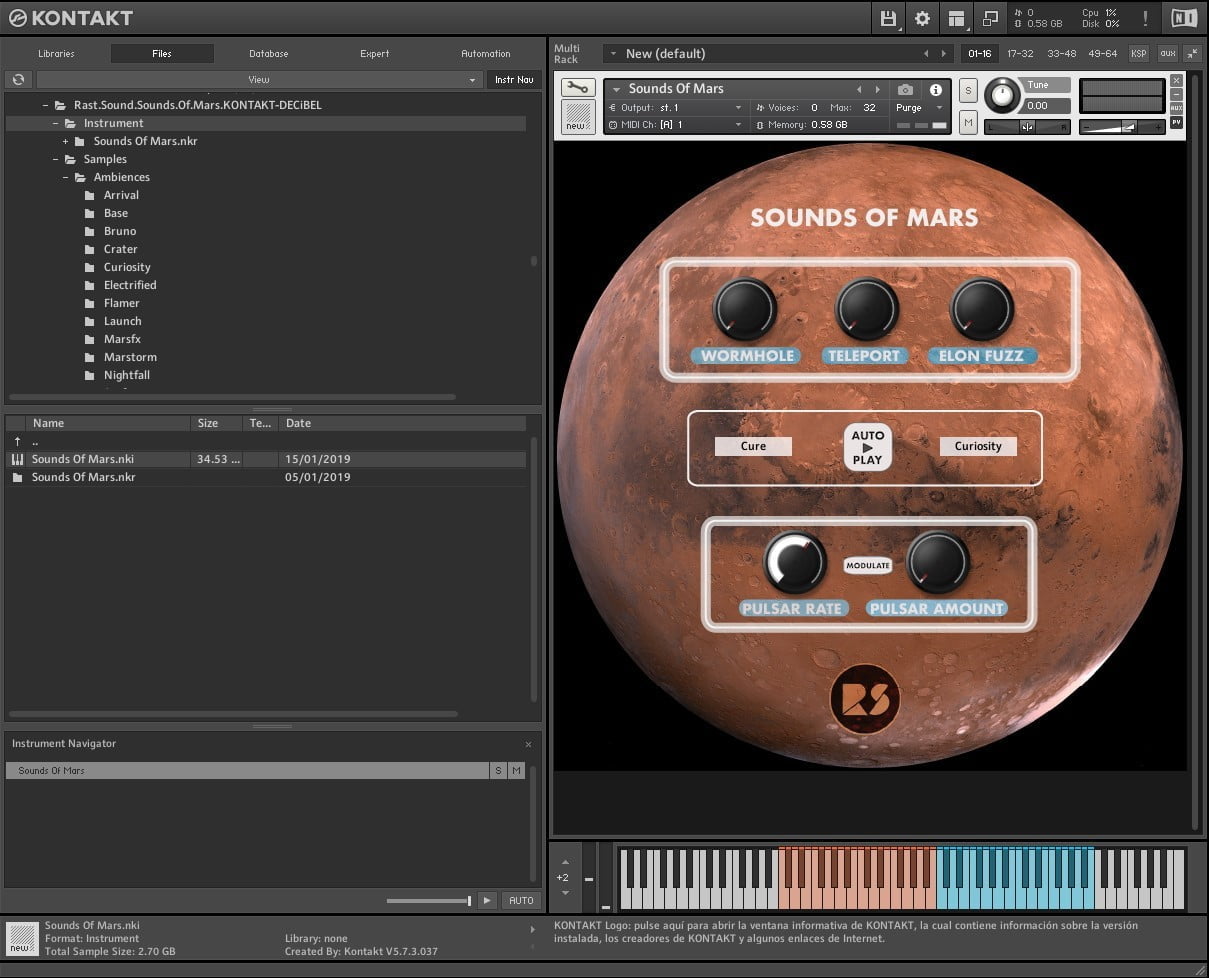 Publisher: Rast Sound
Website: Rast Sound
Format: KONTAKT
Quality: 24 bit 44.1 kHz stereo
---
Description: The future is here! Sounds of Mars is co-developed by over 20 sound engineers and comes with a wild engine that can even play on its own.
Just over 3GB in size and powered by Kontakt (full version), this library provides a quick and easy way to add futuristic sound effects to your tracks. With Sounds of Mars, you can combine solo instruments, patterns, environments and effects through the engine and play 225 preset possibilities.
SPECS :
3 GB + Unzipped, 6 GB + SPACE NEEDED
4 GB RAM RECOMMENDED
600+ SAMPLES
KONTAKT FULL VERSION 5.7.3 REQ.
Requires Kontakt (Full-Version) 5.7.3 or Higher
---