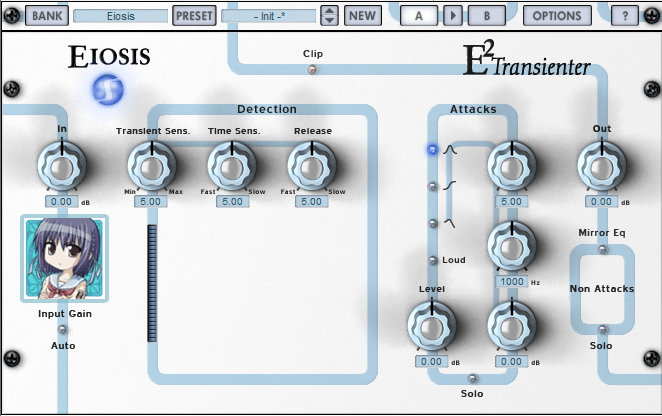 Year / Release Date : 10.2014 – 10.2016
Developer : Eiosis
Developer site : eiosis.com/e2deesser
Format : VST, VST3, AAX
Digit capacity : 32bit, 64bit
Tablet : Ne Needed
System requirements : Windows 7 +
Description : Creative De-Esser.
E2Deesser has a unique processing structure and algorithm offering you a new look at the de-essing process.
E2Deesser is unique in that it allows you to independently process, listen and even send signals to the hissing and vowel parts of your vocal tracks. This is a very powerful feature that was previously unavailable in de essers.
The patented functionality provides the highest flexibility in the de-essing process and opens up a new field for use in audio applications and effects. And all this is done simply and efficiently!
All of this provides E2Deesser with the status of unrivaled de-essing tools in post-production, broadcast, film and vocal recordings.
Composition :
Eiosis – Els Vocoder 1.6.0
Eiosis – E2Deesser 1.0.3.1
Eiosis – AirEQ Premium 1.1.2.12
Eiosis – E2Transienter 1.0.5