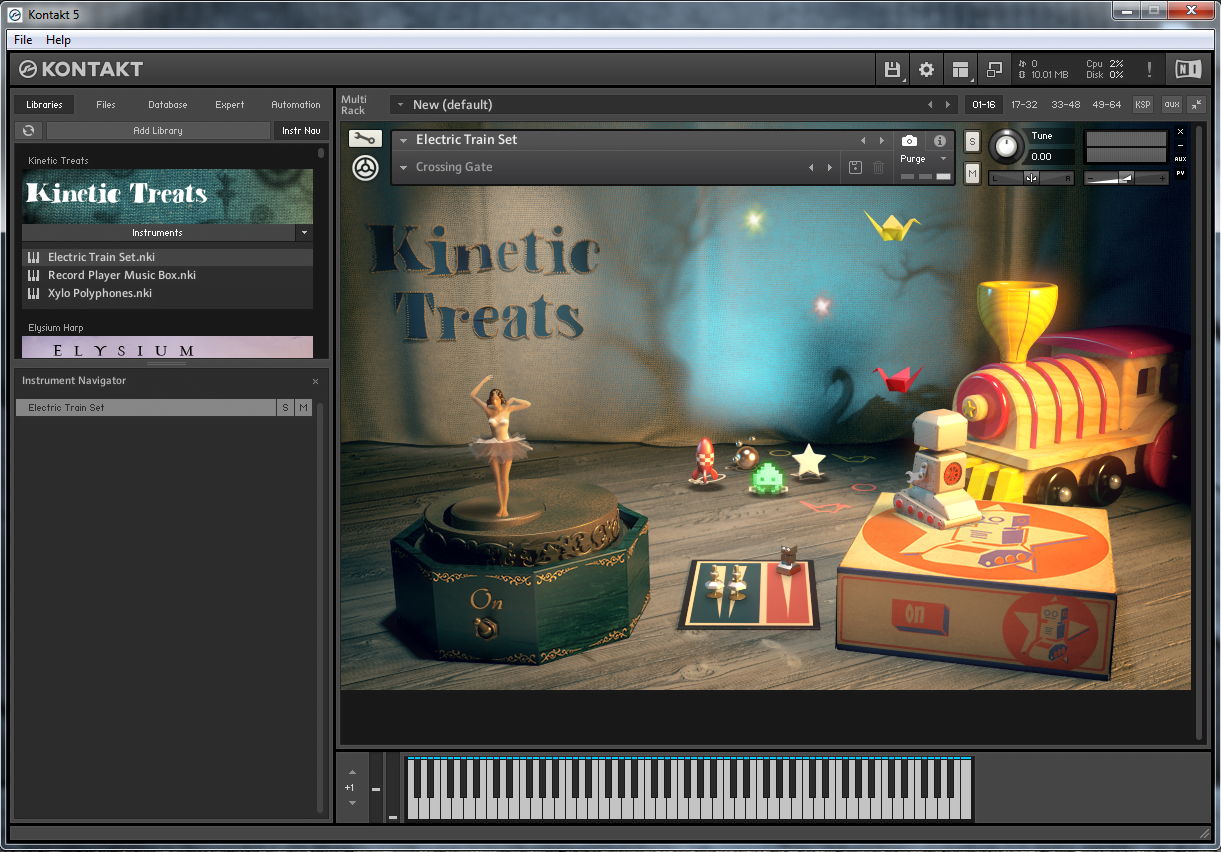 Samples of children's toys, the library interface is fully interactive, so that we can manage the sound parameters by moving these very toys in the program window
To adults, toys seem simple; to the child.
It's their gateway to understanding the world. So the details of a toy are exaggerated – sounds
are amplified into a realm of fantasy and imagination
comprehend when we grow out of them. This was the underlying concept for the library.
KINETIC TREATS
combines recordings of toys (both musical and non-musical) with advanced
sound design to create the soundtrack to our childhood imagination.
Even the instrument design itself is playful, allowing you to explore sound in new ways. You
will not know what you get until you start.
Each of the included instruments contains four sounds, each built from a toy source and a
complementary synthetic source (giving a total of eight sound sources in a single instrument).
The sounds are mixed together and processed through four onboard effects.
Both the sound mix and the effect parameters.
Each instrument (nki file) contains several Snapshots, which show you the sonic
range
added to the add library

KONTAKT 5.6.0+
Publisher : Native Instruments
Website : www.native-instruments.com/en / # / en / home /? Content = 1068
Format : KONTAKT
Quality : 16 bit 44.1 kHz stereo

Sponsored Links