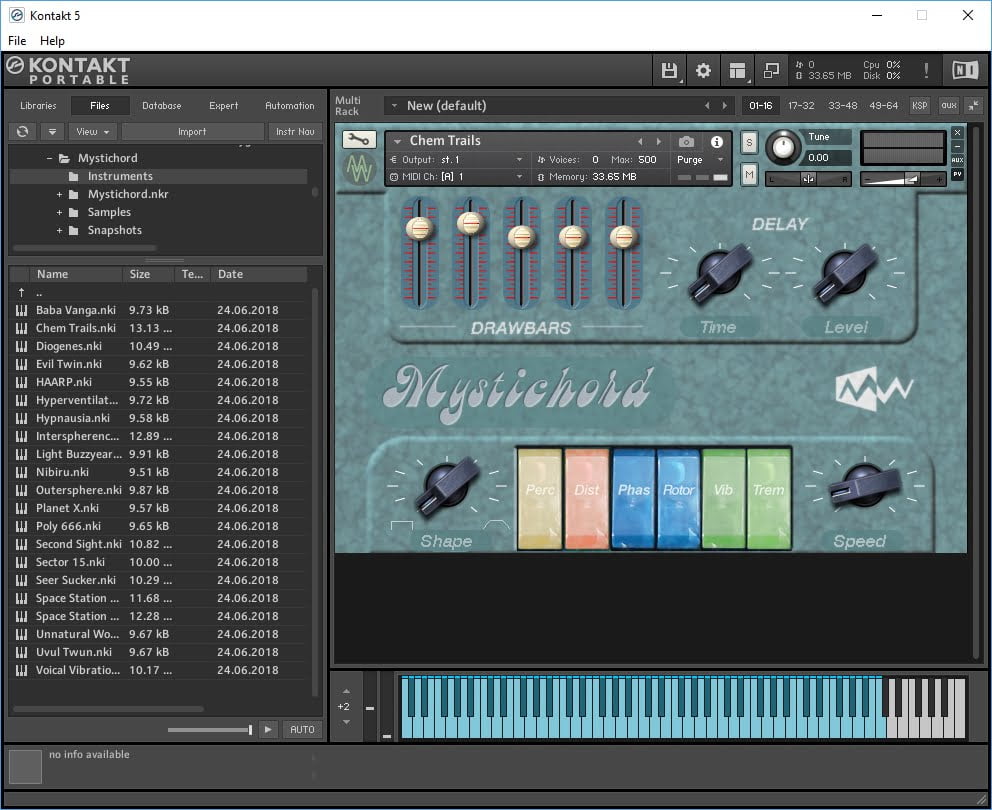 Publisher : Modwheel
Website : Modwheel
Format : KONTAKT 5.5+
Quality : 24 bit 96 kHz stereo
Description : MYSTICHORD – the embodiment of the outer horizons of reach and mystical sounding from the scope. 21 patch of mixed transcendental reality and the dream world, exploring the farthest corners of the inner and outer space.
Mystichord was the result of the accidental discovery of materials related to research in the little-known field of sky physics by Dr. Milan Guertzig.
Among the materials there were several records captured by Guertzig on his psychogenic storage device, which apparently allowed him to collect and amplify sounds and signals coming far beyond normal time and space, as he claimed that he was even able to overhear "other" worlds . Guertzig disappeared in obscurity, avoiding the communities of scientists and spiritualists, and when the fire destroyed the sanatorium, where he had his laboratory, it was believed that all his studies and went with him. But there were those (well, one or two in any case) who believed, and when the newly found records fell into our hands, we felt that the time had come for the world to know the truth.
Mystichord looks and behaves like a vintage organ with registers / faders, layered sounds plus various effects, offering a wide range of tones in each patch. Mystichord comes with 21 patches loaded with different sounds, and each patch has a folder of snapshots (213 pcs.), Which allows you to quickly use them as a starting point for your own research.

Sponsored Links