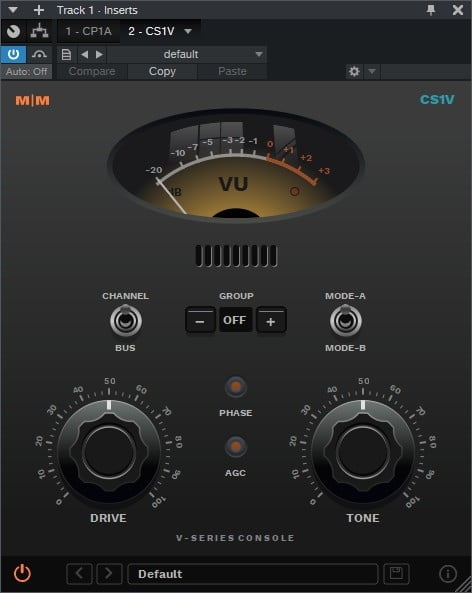 Year / Release Date: 09.2020
Version: 2020.9
Developer: MellowMuse
Developer site: mellowmuse
Format: VST, VST3, AAX
Bit depth: 64bit
Tabletka: Ne required
System requirements: Formats: 64bit VST, VST3, AAX
---
Description: Plugin-set consisting of:
Mellowmuse.ATA.v2.3
Mellowmuse.CP1A.v2.9
Mellowmuse.CP2V.v3.0
Mellowmuse.CP3V.v2.0
Mellowmuse.CS1V.v2.3
Mellowmuse.EQ1A.v3.2
Mellowmuse.EQ2V.v2.6
Mellowmuse.EQ3V.v1.6
Mellowmuse.IR1A.v4.1
Mellowmuse.LM1V.v1.6
Mellowmuse.STAV.v3.0
Plugin Description :
Mellowmuse ATA – is a plug-in delay compensation module. ATA is inserted into every track of your mix. The actual latency of all plugins and external inserts is then measured with a short waveform or ATA – initiated "ping" inserted into the master fader. ATA then calculates and sets the appropriate delays for each ATA on each lane or bus, aligning all lanes and ensuring the best synchronization possible.
Mellowmuse CP1A – Software stereo / mono compressor. Easy to use, thanks to an intuitive interface, distortion is minimized in extreme settings.
Mellowmuse CP2V – is a software compressor that brings softness, warmth and richness to harmonics, akin to analog signal processing circuits.
Mellowmuse CP3V – software compressor
Mellowmuse CS1V – Brings the warmth and depth of an analog console to your tracks and mixes.
Mellowmuse EQ1A – Analog, 4-band, software equalizer with minimal phase coloration.
The Mellowmuse EQ2V – is a vintage EQ that recreates the presence, clarity and color of classic analog designs. Harmonic coloration increases with the output level of the EQ, adding rich harmonic depth and warmth to any material. All EQ and Saturation algorithms are processed using 64-bit internal processing for superior clarity and resolution.
Mellowmuse EQ3V – is a virtual 7-band equalizer plug-in modeled on vintage hardware units.
Mellowmuse IR1A – Convolutional (convolutional) reverb, with the ability to load AIFF or WAV files (16bit / 24bit). There is an imitation of the reverberation of halls, rooms, guitar cabinets.
Mellowmuse LM1V – is a stereo / mono Brickwall limiter that allows you to achieve high volume levels with minimal clipping. It can be applied to a single track or to the entire mix as a whole.
Mellowmuse STAV – is an analog-modeled saturation plug-in with 4 sections, ideal for adding depth and saturation harmonics to any material.
---