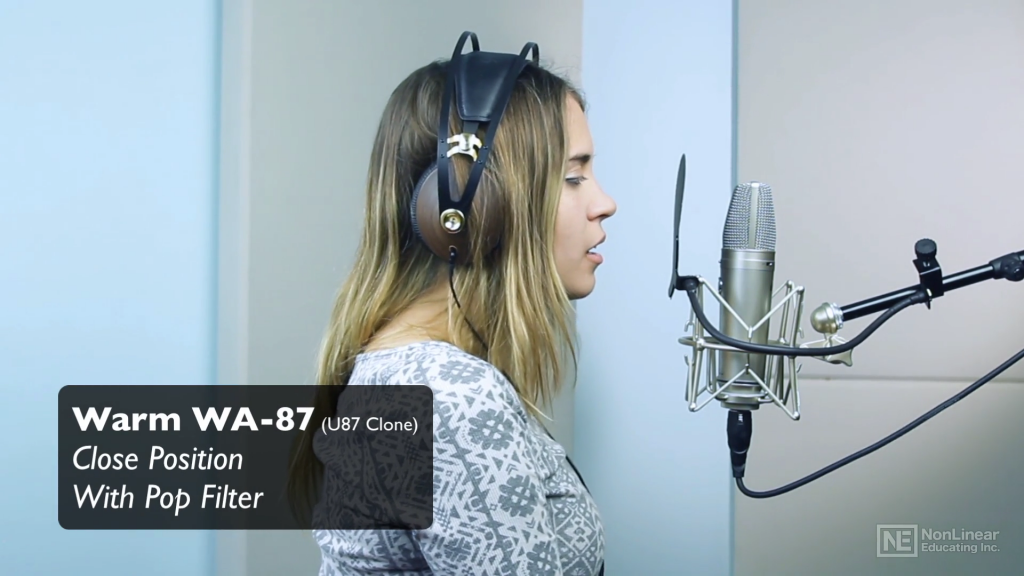 Release Year : 2019
Manufacturer : MacProVideo
Manufacturer Website : macprovideo
Posted by : Joshua Carney
Duration : 2h 5m
Distribution Type : Video Tutorial
Video Format : MP4
Video : 177-3428 Kbps, 1920 * 1080 (16: 9), 30,000 frames / sec, AVC
Audio : 96 kbps, 44.1 kHz, 2 channels, AAC
Language : English
Description : To capture great-sounding vocals using Apple Logic Pro X, you need to master many methods and concepts. Take a look at this advanced course of audio engineer Joshua Carney and learn all of them!
The human voice, from the warm voice of a jazz diva to the throaty growls of death metallers, is by far the most dynamic and versatile musical instrument known to man. This is a real pleasure for the listener, but for the audio engineer it can be a daunting task. And a perfectly balanced music mix will never save a poorly recorded vocal performance, so you should know all these things! Fortunately, Logic Pro expert Joshua Carney is here to discover the right way to record, edit and mix sounding vocals using Logic Pro X.
First, Joshua explains the importance of choosing the right microphone to best capture the artist's unique voice. You will familiarize yourself with various microphones in detail, learn how to avoid the explosive effects of consonants and sibilants, and learn about various methods of microphone placement.
A course full of live recording examples (from soft and blues female vocals to more aggressive male rock vocals) will show you how to edit the perfect take using duplicate folders, autopunch and quick layout. There is a whole processing section where you will learn about equalizers, compressors, de-essers … You will also learn how to tune vocals and create harmonies using Flex Pitch, how to process vocals at the input, how to work with a large vocals group and much more!
If you have always wondered how to best capture a great-sounding vocal performance, this advanced course has been created for you. Join audio engineer Joshua Carney and see how it's done!
Content
Section 1: Microphone Selection and Setup

one
Introduction
1m 49s
2
Choosing the Right Microphone
4m 24s
3
Plosives and the proximity effect
3m 16s
four
Sibilance and Off-Axis Miking
2m 51s
five
Condenser Mic Setup and Placement
2m 29s
6
Dynamic Mic Setup and Placement
1m 38s
Section 2: Microphone Shootouts

7
Female Soft Vocals
9m 10s
eight
Male Rock Vocals
4m 45s
9
Female Blues-Rock Vocals
8m 21s
Section 3: Processing Vocals

ten
EQ and Compression on Male Soft Vocals
6m 1s
eleven
EQ and Compression on Female Soft Vocals
7m 8s
12
EQ and Compression on Rock Vocals
3m 54s
13
DeEsser to Reduce Sibilance
4m 10s
Section 4: Recording and Editing Vocals Takes

14
Setting Up Headphone Cue Mixes
8m 33s
15
Recording Vocals, Take Folders, Punch on the Fly
4m 15s
sixteen
Autopunch recording
2m 33s
17
Quick swipe comping
7m 11s
18
Vocal Tuning with Flex Pitch
6m 44s
nineteen
Recording Input Effects
5m 56s
Section 5: Harmony and Layered Vocals

20
Creating Harmonies with Flex Pitch
5m 11s
21
Editing and Mixing Harmonies
3m 36s
22
Doubling Vocals and Time Alignment
5m 19s
23
Big group vocals
3m 39s
Section 6: Voicovers and Dialog

24
Mic Options, Shootout, and Positioning
5m 2s
25
Processing and Editing Dialog
6m 59s