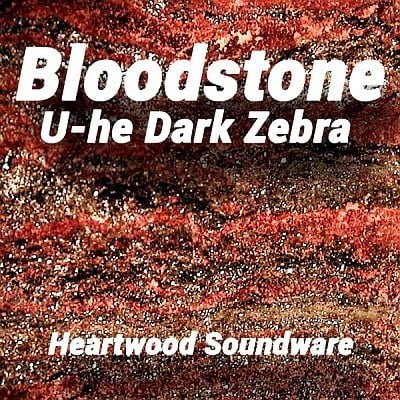 Publisher : Heartwood Soundware
Website : heartwoodsoundware
Format : SYNTH PRESET
---
Description : Bloodstone: a collection of 111 patches for U-he Dark Zebra (ZebraHZ)
U-he Dark Zebra, takes all the best of the flagship Zebra2 flagship software synthesizer, but sounds much darker and sharper.
In this set you will find deformations, drifting pads and drones, rough basses, bass lines, deformed leads, broken synthesizers, percussion loops, sequences and arpeggio patterns. But you can warp and remake these sounds into very radically different tones and textures.
This time there is no separate WTF section, since Dark Zebra has advanced X / Y control. Each sound has been carefully programmed to use modwheel and X / Y controllers.
Inspired by some of today's all-beloved soundtracks from Ben Frost, Cliff Martinez and Hildur Gridnadottir, this set is perfect for all your gloomy cinematic tracks. Ideal for composers of films, games and television, or those who need some darkness and grain in the sound.
Installation :

Copy the folder with presets to C: ProgramData u-he Zebra2.data Presets Zebra2