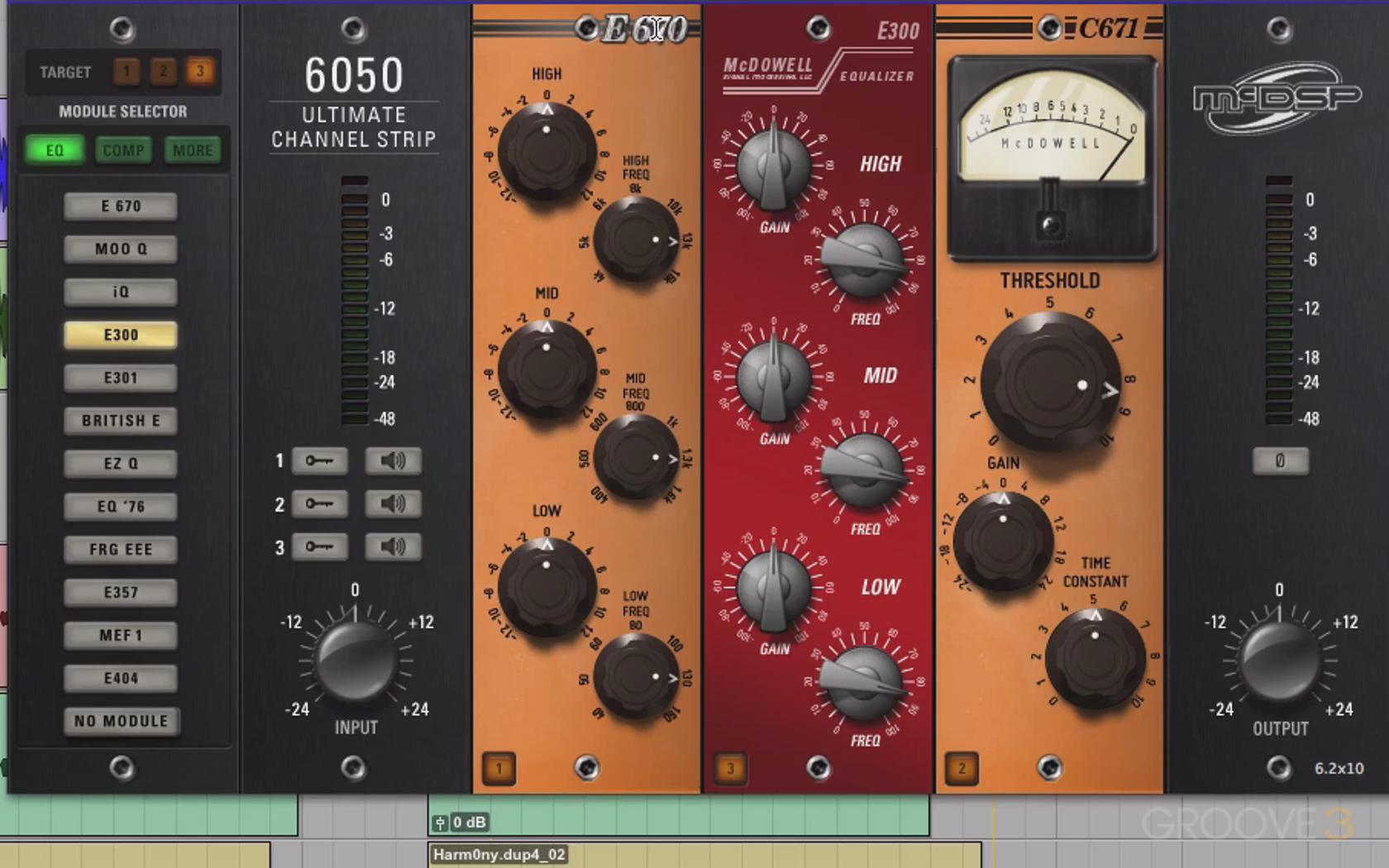 Year of release : 2016
Manufacturer : Groove3
Manufacturer Website : www.groove3.com/mcdsp-training-video-tutorials/McDSP-6050-Explained
Posted by : Michael Costa
Duration : 01:03:50
Type of handing out material : Video Tutorial
Language : English

Description : The McDSP 6050 is a channel strip containing over 25 custom configurable modules that allow you to mix and process audio and make your mixes sound great. In this course, Michael Costa will explain and study this wonderful studio tool before your eyes!

---

If you're trying to make a mix of sound, you'll be able to make your mixes sound great. Let your guru Michael Costa before your very eyes!
Michael McDSP begins with the modular plug-ins.
With the iX Expander, it is a versatile downward expander, then it demonstrates the FRG-X Expander, which offers both downward and upward expansion. This is followed by the MF 1 and E404 modules being followed.
Michael McDSP 6050, he explored his trick, and he added,
If you're looking for a McDSP 6050 Explained "today?
Content
1:53 Tutorial 1
Introduction
Michael 6050
3:34 Tutorial 2
Interface & Selections
For bays.
7:56 Tutorial 3
iX Expander
The iX is a versatile downwards expander.
6:52 Tutorial 4
FRG-X Expander
The FRG-X is the latest member of the "frog" family, providing both downwards and upwards expansion.
Explore all facets of the module in this movie.
4:07 Tutorial 5
EZ G Gate
Inexplored DBX units
6:30 Tutorial 6
Saturation Modules
Explore another three new modules for the 6050, all different flavors of saturation.
5:42 Tutorial 7
MEF 1 & E404
Learn how these two new filter modules compliment each other.
5:43 Tutorial 8
Sidechain & Keying Pt.
one
Click here to see the synth pad.
7:02 Tutorial 9
Sidechain & Keying Pt.
2
Track to tune the track on that track.
1:59 Tutorial 10
Sidechain & Keying Pt.
3
Explains one final facet of the keying system.
5:39 Tutorial 11
S671 Saturator as a Preamp Model
Learn how to use it.
6:53 Tutorial 12
EZ G Sidechain x 2
It is a concluding.
Sample files : none
Video Format : MP4
Video : AVC, 1680×1050, 16:10, 29.920 fps, 516 Kbps
Audio : AAC, 44.1 KHz, 157 Kbps, 2 channels