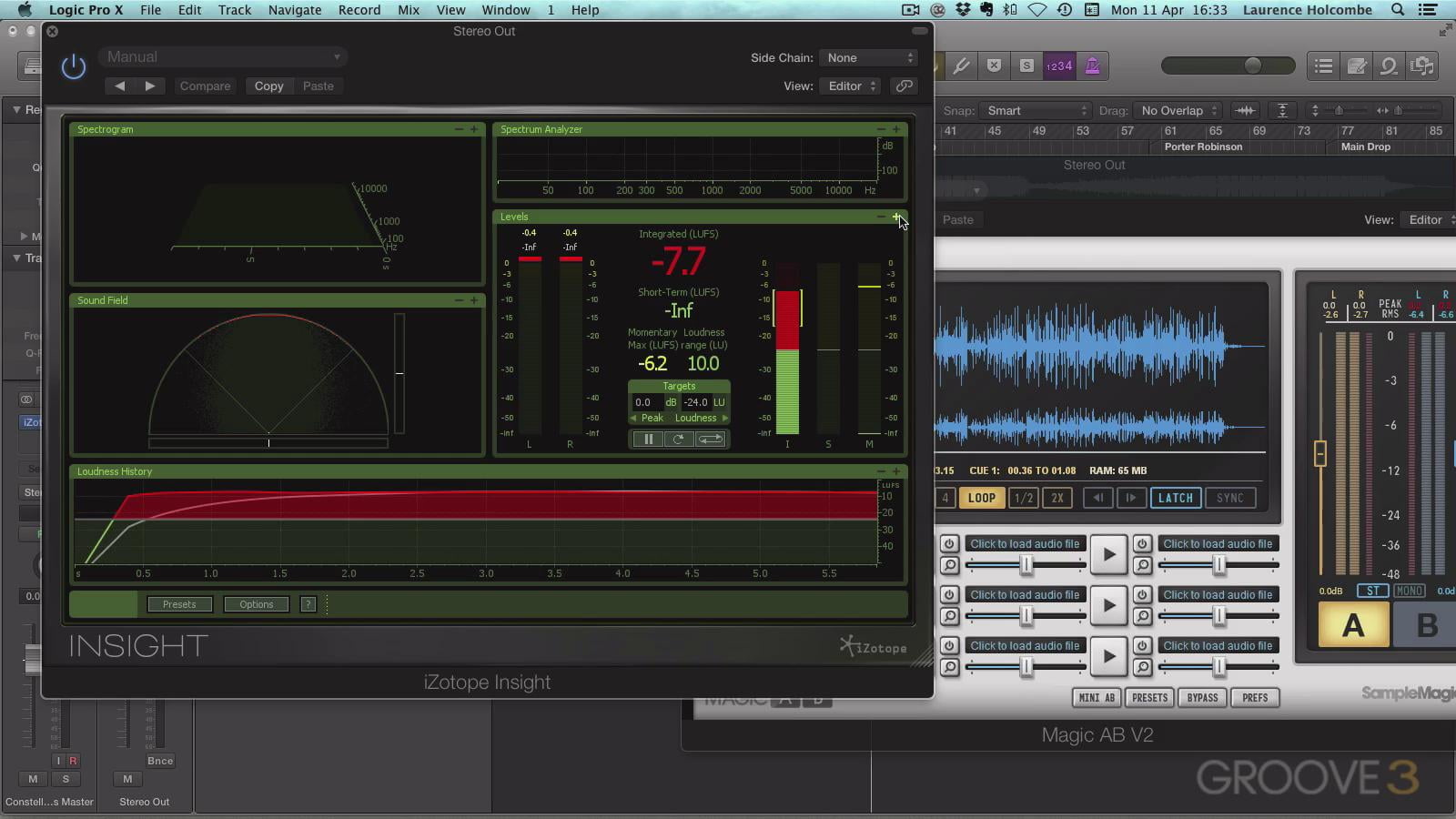 Year of release : 2016
Manufacturer : Groove3
Manufacturer Website : www.groove3.com/Mastering-Advanced-training-video-tutorials/Mastering-EDM-in-the-Box
Posted by : Laurence Holcombe
Duration : 01:55:45
Type of handing out material : Video Tutorial
Language : English

Description : In this video course, dance music guru Laurence Holcombe will show you how to polish your dance track, giving it extra quality and shine so that it can stand out among the sea of ​​other EDM tracks.

---

Do you have a song? It shows you how to watch your music and dance track.
It takes you a lot of fun to make it. It is a mix-up for the mixdown for the mastering.
Now you're getting in the balance of what's a problem. It's time to work on the stereo imaging.
He emphasizes that it is a mono pattern that is interesting. There is a special dimension to your track.
With the sound sorted, Laurence shifts focus on preparing the song for the world. He discusses your audio and video disclosures. Then you can track your track record.
It is a wicked way. If you are a musician, watch "Mastering for EDM" today!
Content
5:14 Tutorial 1
What is Mastering?
Mastering for clubs.
11:49 Tutorial 2
Preparing the Mixdown
A pre-master.
15:46 Tutorial 3
EQ
Use EQ to fix balance problems.
12:10 Tutorial 4
Dynamics
I rarely use it inline compression to compress EDM.
12:34 Tutorial 5
Mulitband Harmonic Excitation
You can use your balance.
10:05 Tutorial 6
Stereo imaging
Be sure to keep track of the stereo image.
4:15 Tutorial 7
Reverb
Use reverb to manipulate the spacial dimension of your mix.
11:00 Tutorial 8
Limiting
Learn about the final state in the mastering process.
2:53 Tutorial 9
Dithering
EDM mastering
15:48 Tutorial 10
Comparing Your Mixes to the Competition
It is an essential tool for getting the best master you can.
2:20 Tutorial 11
Macro Dynamics
For the flooring
11:51 Tutorial 12
EDM Mastering in Action
A final walkthrough of putting principles and techniques into practice!
Sample files : none
Video Format : MP4
Video : AVC, 1600×900, 16: 9, 30.000 fps, ~ 440 Kbps
Audio : AAC, 44.1 KHz, 156 Kbps, 2 channels